Akai Advance Keyboards – Transfer to new owner the easy way
This website is supported through the Amazon Associate program as well as other affiliate ads. I earn a small commission from qualifying purchases made through links on the site.
I have recently been experimenting with the Akai Advance 49 midi controller keyboard and it's VIP plugin browser software. For anyone not familiar with the Advance and how the VIP software works here is a quick run down.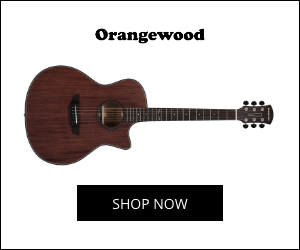 Features:
The Advance Keyboard comes with VIP 3 Plus, including a prebuilt Multi Library featuring popular songs, a 16GB download of over 10,000 sounds from industry-leading developers at AIR Music Technology, SONiVOX, and TOOLROOM RECORDS. This comprehensive collection of Instrument and FX plugins provides you with an instant palette of contemporary, sought-after sounds for both live performance and studio production a $1000 value.
Advance Keyboards Highlights:
Keyboards for advanced virtual instrument performance
Integrated 4.3-inch high-resolution full-color screen with dedicated interface buttons
Screen provides 1:1, real-time feedback of plugin parameters
Includes Virtual Instrument Player software for unprecedented virtual instrument preset management, control mapping and multi patch creation
25/49/61 premium, semi-weighted velocity-sensitive keybed with aftertouch
8 large, endless and continuously variable control knobs
8 velocity- and pressure-sensitive MPC pads with RGB illumination
Dedicated pad bank, transport control, octave, and performance buttons
Note repeat, time-division, pattern arpeggiator, and tap-tempo buttons
Rubberized Pitch and Modulation wheels
Expression pedal and footswitch inputs
USB and 5-pin MIDI Input/Output for use with any MIDI capable software or hardware
Functions as a standalone controller
Included sounds: Vacuum Pro, Loom, Hybrid 3, Xpand!2, Velvet, Transfuser, and Creative FX Collection Plus by AIR Music Tech, Eighty Eight Ensemble by SONiVOX and exclusive artist launch packs from TOOLROOM RECORDS (downloads). Plus, there are 100's of other VI's and sounds from a growing list of partners, available for purchase, downloadable from the VIP Store.
Available in 25-, 49-, and 61- key sizes
That's a LOT of value in a package retailing at around £395 here in the UK but what is really great about Akai is how they handle things when you want to sell on to a new user. With most software/hardware vendors they either prevent you passing on registered software or they charge a fee for the transfer. Not with Akai. The new owner simply goes to the Akai Pro website, registers the keyboard using the serial number on the bottom and that "automatically" removes the registration from your account and assigns it to the new owner. It's so incredibly simple i almost can't believe it works but work it most certainly does. Other vendors please take note. Thank you Akai!
The ONLY caveat to the above is I found Akai servers to be incredibly slow when it comes to downloading the software and given that some of it is up to 9Gb in size this can be a real drawback. Downloading any software would not normally be an issue on my 52mb connection but downloading from Akai was like being on dial up! Took forever, which is incredibly frustrating when you are chaffing at the bit to try out all this wonderful software. Perhaps a thumb drive included in the box with at least the largest of the software downloads on it would not be too much to ask?
All in all though I was very impressed with both the hardware and the software. The Akai Advance keyboard is extremely well made. All plastic of course but solid as a rock and the controls are smooth and have an overall great feel to them. The keys themselves are semi-weighted with velocity and aftertouch and they feel like pure quality.
If your in the market for a great controller keyboard coupled with some great software and good customer support I would put Akai at the very top of your list.
For more info visit http://www.akaipro.com/
Amazon and the Amazon logo are trademarks of Amazon.com, Inc, or its affiliates.
Please follow and like us:
You may also like...