Announcing the 2014 NAMM Show Mobile App!
This website is supported through the Amazon Associate program as well as other affiliate ads. I earn a small commission from qualifying purchases made through links on the site.
The 2014 NAMM Show mobile app is now available. Download it and navigate the show like a pro with all of its helpful features: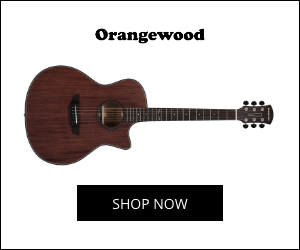 Browse exhibitors, mark them as favorites and interactively locate them on the exhibit hall map
Create a personal schedule by adding program sessions automatically to the app "My Schedule" button with the tap of the star in the listings
Sync your personal app schedule across multiple devices
Reference helpful maps to find your way around the show, map to meeting rooms and check out the best routes across the exhibit hall based on your location
Stay up-to-date with real time alerts
Follow the social media buzz on Facebook and Twitter—add to the conversation using #NAMM
Browse local places, reference general information about the conference and much more!
A Few Tips
If the arrows at the top of the screen are red, there is an update available. The app needs a bit of connectivity to run updates, so be sure to prompt a refresh when you know you have connectivity. If your updates run too long, just cancel them for later.
For technical assistance, please contact support@core-apps.com.
Downloading the App Is Easy
For all web-enabled devices, simply point your mobile browser to m.core-apps.com/namm2014 to be automatically directed to the proper download version of the app. Bookmark this site for future use and easy reference.
Get the app today and prepare to amplify your business at the 2014 NAMM Show, January 23–26, in Anaheim, California!
Amazon and the Amazon logo are trademarks of Amazon.com, Inc, or its affiliates.
Please follow and like us:
You may also like...