Audio-Technica QuietPoint® ATH-ANC700BT Wireless Noise-Cancelling Headphones
This website is supported through the Amazon Associate program as well as other affiliate ads. I earn a small commission from qualifying purchases made through links on the site.
Audio-Technica is now shipping its ATH-ANC700BT QuietPoint over-ear wireless active noise-cancelling (ANC) headphones, which feature the company's latest advancements in ANC technology to deliver superior noise-cancelling performance and audio quality, along with improved wireless convenience.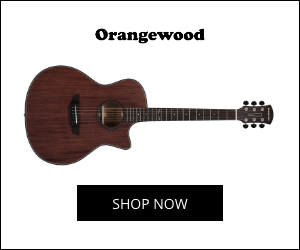 The ATH-ANC700BT wireless headphones with Bluetooth® technology employ a newly-developed active noise cancellation system that operates in a wider frequency range in the low through midrange frequencies than typical ANC designs, and provides a greater degree of noise cancellation. The ATH-ANC700BT also provides improved isolation for better cancellation outside the active range. This enables the headphones to have much more effective noise-cancelling performance by responding to and cancelling a wider range of outside noise.
In addition, the headphones' microphones are mounted behind the driver diaphragm. In standard ANC headphones, the mics are mounted in a location where they can unintentionally pick up some of the generated noise-cancelling signal, which is then reprocessed in a feedback loop and can limit noise reduction performance. The ATH-ANC700BT eliminates this issue by placing the ANC mics behind the driver diaphragm, which provides better noise cancellation along with improved audio quality.
The ATH-ANC700BT features a new touch and swipe control system that allows the user to intuitively answer calls, and control volume and play, pause, fast forward or rewind on Bluetooth-compatible devices. This novel design eliminates the need to search for elusive buttons and prevents accidental switch engagement when the user is handling or adjusting the headphones.
The ATH-ANC700BT employs large 40 mm drivers for powerful, wideband frequency response from 5 Hz – 40,000 Hz with impactful bass, a rich, detailed midrange and clear, extended treble. The headphones support Bluetooth AAC, aptX® and SBC codecs and can deliver Hi-Res Audio compliant playback from audio sources when connected with the included 3.5 mm cable. The ATH-ANC700BT provides up to 25 hours of battery life in ANC and Bluetooth mode via its USB charging port. It can also be used in wired mode if the battery runs down or to listen with a wired music source.
Sleek and understated in appearance, the ATH-ANC700BT is designed for total comfort, featuring memory-foam padding on its large-circumference ear pads and headband and lightweight yet sturdy construction. Available now in a Matte Black finish (Gray finish available in August), the ATH-ANC700BT comes with a pouch, a USB charging cable and a standard 3.9-foot (1.2m) cable with a 3.5 mm jack.
The Audio-Technica ATH-ANC700BT wireless QuietPoint noise-cancelling headphones are available at an SRP of US$199.00.
For more discussion on the The ATH-ANC700BT wireless headphones why not drop by our forum, we would love to see you there!
Amazon and the Amazon logo are trademarks of Amazon.com, Inc, or its affiliates.
Please follow and like us:
You may also like...