Black Friday – Best Deals On The Yamaha MODX
This website is supported through the Amazon Associate program as well as other affiliate ads. I earn a small commission from qualifying purchases made through links on the site.
Black Friday is always a great time for deals and especially so if you are looking for a big ticket item like the new Yamaha MODX.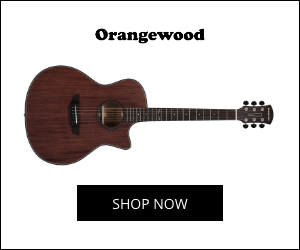 Although discounting began almost as soon as the MODX was launched back in Sept this year it is now that the best deals are starting to emerge.
Here are some of the best prices we have found on the MODX8, MODX7 and MODX6 at the moment.
The cheapest we have found any of the MODX models at is from DV247.com who are selling the MODX8 at £1280, MODX7 at £1126 and the MODX6 for just £1065. Prices include VAT and delivery.
Following very closely on DV247's footsteps are GAK (Guitar and Keyboard Centre) who are based in Brighton. They are currently selling the MODX8 for just £1299 with the MODX7 coming in at £1199 and the MODX6 at £1049. Prices include delivery.
One thing to bear in mind is that GAK are a UK company and ship stock from their own warehouse within the UK. DV247.com may be slightly cheaper but are owned by Musicstore Germany and stock is generally shipped from there. Returns, should you require it are also shipped back to Germany. Not sure it matters a great deal but thought it worth mentioning.
So far those are the best prices we have come across in the UK but of course if you find better prices please do let us know.
For more discussion on the Yamaha MODX why not drop by our forum. We would love to see you there!
More info on the Yamaha MODX from: https://usa.yamaha.com
Amazon and the Amazon logo are trademarks of Amazon.com, Inc, or its affiliates.
Please follow and like us:
You may also like...