Bösendorfer 290 Imperial Premium Grand Piano FREE Download for Yamaha MODX Owners
This website is supported through the Amazon Associate program as well as other affiliate ads. I earn a small commission from qualifying purchases made through links on the site.
If you are a new MODX owner you may be interested in downloading the Bösendorfer Imperial Premium Grand Piano from the yamahamusicsoft.com website. At the moment the links for the MODX are not up on the site however, you can still download the file because it is exactly the same as the one for Montage. In fact all Montage downloads are compatible with the MODX.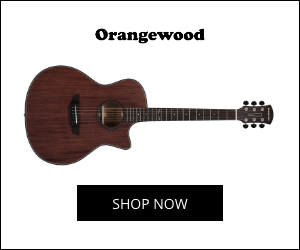 Imagine having not one but two incredible premium grand pianos, both optimized for MONTAGE (and MODX). In addition to the incredible onboard CFX you can now load the Bösendorfer 290 Imperial Grand Piano library into your MODX and MONTAGE
Crafted in Vienna using exclusive Bösendorfer techniques, the Imperial 290 features the "Viennese Sound" – a characteristically warm tone perfect for playing Brahms, Beethoven, Oscar Peterson and more!
Features:
・This content is for MONTAGE/MODX (MONTAGE6/7/8). This is not compatible with other models.
・This content contains 16 Performances. All Performances have Super Knob feature and Audition.
So how do you get hold of the Bösendorfer Imperial Premium Grand Piano For MODX?
At the time of writing the direct link for the MODX download is not working although that will probably change within a few days. For now though you can use the Montage download link. The file is exactly the same for both Montage and MODX and I have tested it myself on the MODX8.
Full instructions on how to download and install this fantastic sample library are over on the forum here:
https://yamahamusicians.com/forum/viewtopic.php?f=186&t=11655
Whilst your there, why not register and join the discussion? Only takes 30 seconds to sign up. No complex questions just your email…which is NOT shared with anyone else and a password. Verify your email address by clicking in the activation email that will be sent to you within a few minutes and your then part of one of the friendliest musicians forums on the web. Would be great to have you on-board 🙂 Sign up here
Amazon and the Amazon logo are trademarks of Amazon.com, Inc, or its affiliates.
Please follow and like us:
You may also like...