Chord Progression-Promoting positive mental health and well being through music
This website is supported through the Amazon Associate program as well as other affiliate ads. I earn a small commission from qualifying purchases made through links on the site.
The idea for setting up this programme has been there for a while. Mental Health has always been a burning issue for me as I've had my own difficulties through adult life, there were a couple of trigger points that perhaps did more damage to my state of mind than I realised at the time. Throughout these difficulties the one constant in life that always helped to ease me through the tougher times was music.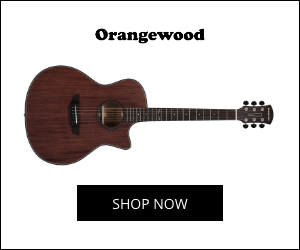 Whether I just listened, watch music videos, attended live concerts or as time went by learned to play some instruments and eventually got the confidence to play and sing live, music has always helped. It became a major part of my life and led to me gigging every night on a wonderful Greek island as a semi professional player, also leading to me owning and running my own live music bar. It's fair to say that Music has been a guiding light of sorts whenever things weren't quite as they should be in life.
I decided to start a up a community programme to help other people with mental health difficulties through music. But how?
I don't have any formal music qualifications & I'm not a music therapist. Funding would be hard to come by and how would I communicate this to people whilst gaining a bit of interest for the idea as a whole.
I remembered that I had once read about a Canadian man called Kyle Macdonald who successfully swapped a paperclip for a house. It took him fourteen swaps or trades, each time gaining what was thought of as a higher value product or service. In the end he realised his goal and fulfilled something of a dream-owning his own house.
For the Chord Progression project I have set out in similar fashion, I started with a Jimi Hendrix Guitar Pick and looked to swap it for a studio/working space/office/hall or whatever could be accomplished. Swap For A Studio was born.
The plan to swap for a studio was one part. The publicity, goodwill, interest and human resources for the project were another and this has proved to be a great success. I ran The first post on Facebook, Christmas Eve 2016 and have so far had tv appearances, radio interviews and a newspaper article. Had donations of various music and music tech equipment, a computer, a web designer is giving time from his business to build a site for the project and I've made some great new friends.
Of reasonable interest is the fact that I started out with a Jimi Hendrix Guitar pick, when an article ran in the online media the story was picked up by the Jimi Hendrix Family Foundation based in Vancouver Canada who have offered support, a wish to be involved and use of the foundation name when the project realises its true goal.
So, where do Yamaha Keyboards come into it. Well my first swap was for a CB Radio and that has now been swapped for a Yamaha C35 Electric Organ. In my attempts to find some interested organ players who might be up for engaging in my next swap I found Yamaha Forums and emailed Saul Hudson the site Admin. Who has been so kind as to allow me to submit this article.
So, the next step is that you can follow the story at: https://www.facebook.com/Chordprogression/ and Twitter: https://twitter.com/swap4astudio

If you like what's happening please like and share any of our posts or tweets, pass it on to your friends and if you want to take our item and have something that you could swap for it, please get in touch.
It doesn't need to be a physical product, it can be a service experience too.
The idea is to help people through music and have some fun along the way. I hope we can all relate to that.
[AdSense-A]
Amazon and the Amazon logo are trademarks of Amazon.com, Inc, or its affiliates.
Please follow and like us:
You may also like...