Emilly Santos; Guitarist | #MoreThanAGift | Christmas 2017 | Yamaha Music
This website is supported through the Amazon Associate program as well as other affiliate ads. I earn a small commission from qualifying purchases made through links on the site.
My name is Emilly Santos and I'm 14 years old. I love making music and it has always been a huge part of my life. I was first introduced to music because of my upbringing by my grandmother and my parents have always supported me in musical pursuits as they realised early on that it was one of the things that I loved doing most.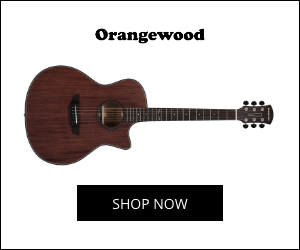 What music means to me: "Music is one of the only ways that young people can begin to attempt to communicate with others – music is a universal language, something that brings a diverse range of people together, regardless of race or nationality. I make music only because it's what I have a passion for, it's what I've always wanted to do – it's like my safe space or a comfort zone. A way to make magic."
A special thanks to World Heart Beat Music Academy: http://worldheartbeat.org/
SHOP THE AD: F Series Acoustic-Electric Guitar (FX310AII): http://bit.ly/2xkSsSa
FIND YOUR NEAREST STORE:
United Kingdom: http://bit.ly/2fWvbOQ
Germany: http://bit.ly/2xlcbkz
France: http://bit.ly/2kuvSR4
Italy: http://bit.ly/2xVWyzF
Spain: http://bit.ly/2z39GAL
For more info visit: http://europe.yamaha.com
Follow us: https://www.facebook.com/YamahaMusicE…
https://twitter.com/YamahaMusicEU
https://www.instagram.com/yamahamusic…
https://www.linkedin.com/company/yama…
Amazon and the Amazon logo are trademarks of Amazon.com, Inc, or its affiliates.
Please follow and like us:
You may also like...