Fender Custom Shop USA vs Squier Affinity China – Paul Davids puts $150 against $3500 Guitar
This website is supported through the Amazon Associate program as well as other affiliate ads. I earn a small commission from qualifying purchases made through links on the site.
Another great vid by Paul Davids where he compares his $150 Squier Affinity Strat from 1997 with a Fender Custom Shop Cunetto Relic/John Cruz also from 1997. Both great guitars but is one worth $3350 more than the other? Have a listen and decide for yourselves and then let us know what you think on the forum here: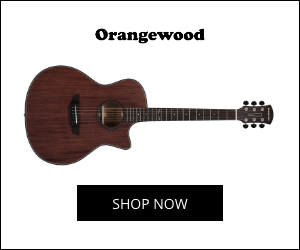 Yamaha Forums Fender vs Squier Discussion
[AdSense-A]
Amazon and the Amazon logo are trademarks of Amazon.com, Inc, or its affiliates.
Please follow and like us:
You may also like...