Focusrite Announces two exciting new interfaces!
This website is supported through the Amazon Associate program as well as other affiliate ads. I earn a small commission from qualifying purchases made through links on the site.
Forte – no compromise 2 in 4 out USB audio interface and iTrack Solo – the Focusrite interface for your iPad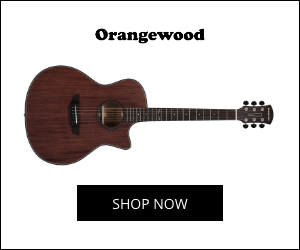 Focusrite has added two brand new interfaces to its line up, both bring completely new features to musicians and producers.
Forte is quite simply the best 2 in 4 out interface available for Mac and PC. Encased in an aluminium body, Forte is a portable high-end USB audio interface with two mic preamps that share the same design as the flagship RedNet range. It features superb digital conversion, an OLED display (full colour) touch controls and DAW control – play, stop and zoom functions as standard. Click Here To Find Out More
iTrack Solo is the Focusrite interface for your iPad. It has a single Focusrite mic-pre – as featured in the Scarlett and Saffire ranges – an instrument input, speaker and headphone outputs, a direct monitor selector (for latency free monitoring) and switchable phantom power. It also functions as a full USB audio interface on mac and PC.
Amazon and the Amazon logo are trademarks of Amazon.com, Inc, or its affiliates.
Please follow and like us:
You may also like...