Focusrite's first UK Guitar Masterclass with Sithu Aye and Ola Englund
This website is supported through the Amazon Associate program as well as other affiliate ads. I earn a small commission from qualifying purchases made through links on the site.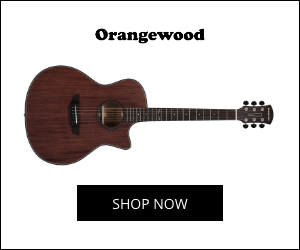 Musicians have been announced for Focusrite's Guitar Masterclass, the free evening of educational sessions taking place on Saturday 21 July 2018 at 7pm. The masterclass will welcome instrumental progressive metal artist Sithu Aye together with metal guitar player and music producer Ola Englund, a rare opportunity for aspiring talent to learn from two of the most successful self-made music makers. Coming to 100 Club, London's most iconic punk venue, where the artists will be playing, giving out tips and answering questions on the topic of 'How has recording affected your career?'.
Sithu Aye started on his musical endeavour with the release of his first album Cassini back in 2011. He has released three full-length albums and five EPs to date. His latest album, Set Course for Andromeda, was released on 4 May 2016 and his latest EP, Senpai EP II: The Noticing, was released on the 8 May 2017.
Ola Englund is widely known for being the guitarist for the bands such as Feared, The Haunted and up until 2013 with Six Feet Under. He is also very respected among the worldwide metal community for his professional YouTube demos and reviews for countless manufacturers.
Amazon and the Amazon logo are trademarks of Amazon.com, Inc, or its affiliates.
Please follow and like us:
You may also like...