Moderators: Derek, parametric, Buzzard, Saul
I think this would be more useful if i post it here but the Image I acquired from Japan has stamped made in Japan on the back. Maybe the Japanese models were for domestic only and Taiwan for exports?
Just goes to show you never can be sure with Yamaha next we will be finding a made in UK one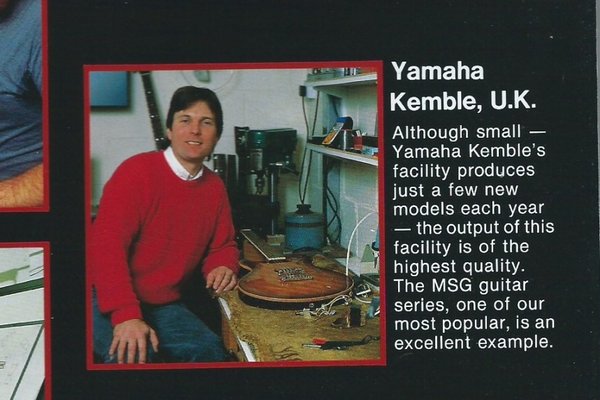 I wouldn't be surprised as Yamaha had some Custom shop Pacificas made in the US. If there are any U.K made MSG guitars, it would be pretty limited and made for select musicians which means finding one on the market would be pretty rare.
Posts: 1
Joined: Thu Jan 17, 2019 2:42 pm
Hello, I'm writing from Italy. I was searching info about my guitar when I found this thread. I own a very rare blue Image Deluxe Special that was made in Taiwan in July 1989.
May be an ususeful info for you: my one has a chrome RM-Pro bridge and no a black one as the one in the first post.
I'm the first owner and I bought it from a Yamaha reseller so I can grant that no mods was made on it.
Despite the age it is still like new. Next summer "she" will be 30 and I'm already organizing her birthday...
Here some pictures:
Welcome to the forum and thanks for the information