Moderators: Buzzard, Derek, parametric, Saul
Member

Posts: 65
Joined: Fri May 24, 2019 3:55 pm
Yes! Walden Guitars are back my friends
Walden aren't a big brand here in the UK. They are distributed through KORG but I have never seen one in a store.

They used to sell direct through an online store but that has now gone.
Member

Posts: 65
Joined: Fri May 24, 2019 3:55 pm
They are about in the same price range as Tanglewood

Great guitars. Outstanding value for the money
I have a beautiful sounding and looking all-solid model. If it was labeled as 'Taylor' or 'Martin' would cost an awful load of money.

Very happy with it. It's been my acoustic partner for 5 years and counting.
They don't seem to have much of an online presence at the moment. Their own website is a page with a single video on it.

Can you tell us more about the particular guitar you have?
Member

Posts: 65
Joined: Fri May 24, 2019 3:55 pm
I have the G3030CEQ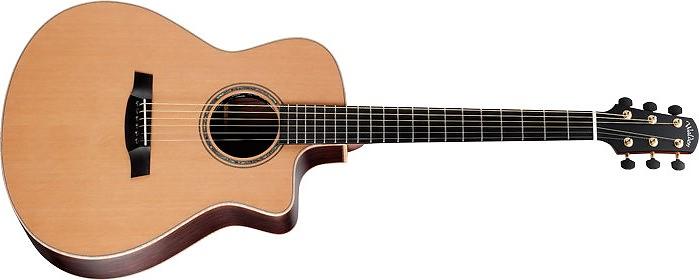 Really beautiful looking and sounding. I'm very fond of Cedar top (my classical guitar also have cedar top). All solid. At the time, top of the line guitar
In here Walden was very popular, since it offered a great value for the money. Much better than Ibanez, Washburn and others that were sold here.
But a couple of years ago, the brand simply disappeared. Don't know why
Now I was surprised to see its resurrection at the end of 2019.
There's an English guy (Paul Briscoe) who makes a great review. He also has several other guitars, including Furch/Stonebridge (!), which I'd love to have as well, but these are distributed in Europe. North America and Asia only.
He has an album called 'Warts N' All', and we can hear his different guitars in action.
I currently have it with D'Addario Nickel Bronze 12-53, and it really sounds beautiful.