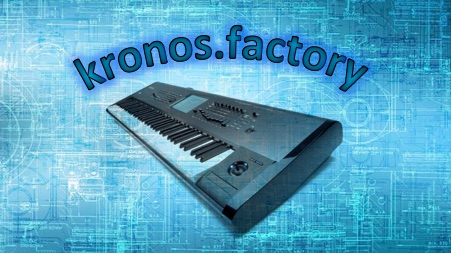 Hello all.
I'm pleased to announce the next release of kronos.factory, which is V1.1.
The main significance of this release is that I have done a lot of work in the background over the past few months to migrate all of my librarians from Java 8 to Java 11, which is quite a significant change as there were quite a lot of "under the hood" changes between Java 8 and Java 9, which meant that quite a lot of program updates were required to run on Java 9 and above.
I actually started looking at this migration about 18 months ago, but I have been held back from moving to later versions of Java because of a really stupid bug in Java 9 on Windows platforms that corrupted the MIDI port names (in particular for multi port devices) that stopped you from selecting MIDI Ports! Which is pretty fundamental for a synth librarian! it was fine on OS X.
This fundamental bug is thankfully now fixed in Java 10 and above, which has allowed me to move forwards at long last.
If you are running earlier versions of kronos.factory and you are happy with everything, there is no compelling need to migrate.
You can download this new version from the the
x.factory Librarians
web site.
If you decide to go with this new version, you will of course need to update your
Java Runtime to Version 11
.
The last releases of the librarians that are compatible with Java 8 are also available if you need them on the
Archived Products Page
.
This release has cleared the decks to allow me to focus on writing a new librarian for the Yamaha Montage!