This arrived on Wednesday. Only played a little so far. Delay has a glitch so needs attention but I knew that before purchase. I bought the chorus separately and have a phaser coming which will complete the board.
Also someone wanted a pic of my "man cave" . It's mostly underground so I guess that's an apt label for it. Directly above on the first floor is the "picking parlor" where I keep a couple guitars and my trusty THR10. All of my acoustics and semis are also on the first and second floors for more uniform humidity.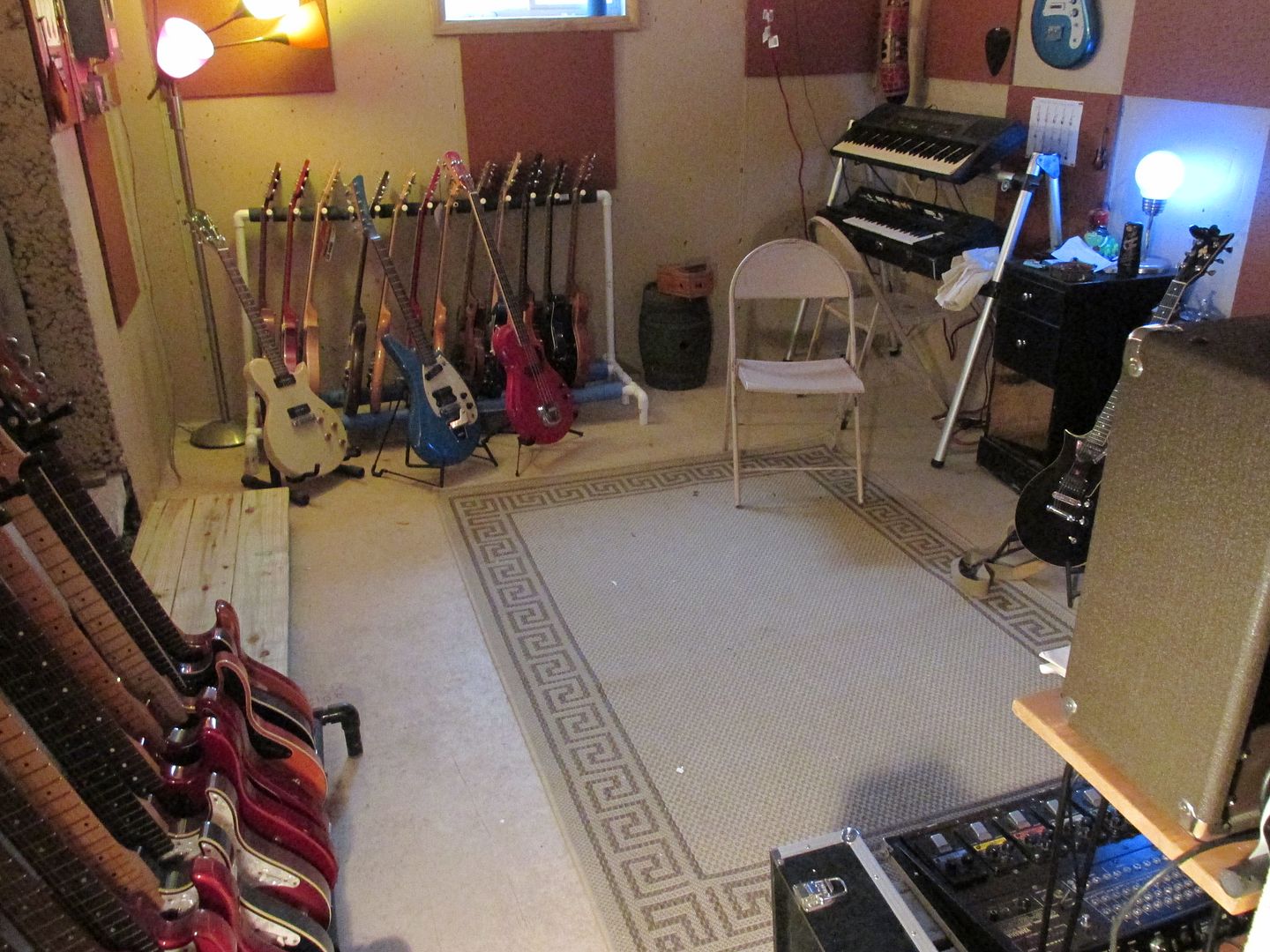 Not exactly the most luxurious but good enough for an amateur like me.