Frankfurt MusikMesse 2014 – KORG Rimpitch New Style Tuner For Acoustic Guitar
This website is supported through the Amazon Associate program as well as other affiliate ads. I earn a small commission from qualifying purchases made through links on the site.
The new style of tuner for the acoustic guitar
–A tuner that can be attached to the sound hole.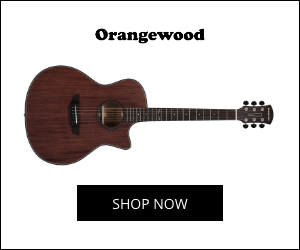 Since the KORG AW-1 appeared, clip-on tuners have been the standard for tuning an acoustic guitar. However, some guitarists may feel that a clip tuner attached to the headstock is too distant from the eye, and that it's annoying to have a tuner attached to the headstock.
KORG has responded by releasing a revolutionary new tuner.
The Rimpitch is a unique tuner that you use by attaching it to the sound hole of your acoustic guitar. It provides an incredibly convenient viewing angle, since you can see the tuning meter within the natural angle of your sight. With a compact size, it's visually unobtrusive since it fits inside the guitar's sound hole and besides being easy to fit and remove. You need to check it out!
More Info Here
http://www.korg.com/uk/products/tuners/rimpitch/
Amazon and the Amazon logo are trademarks of Amazon.com, Inc, or its affiliates.
Please follow and like us:
You may also like...