Free Beginner Music Lessons for All Ages With Yamaha Music London
This website is supported through the Amazon Associate program as well as other affiliate ads. I earn a small commission from qualifying purchases made through links on the site.
Yamaha Music London are holding one of their 'Learn To Play' weekends on the 23rd and 24th March 2019.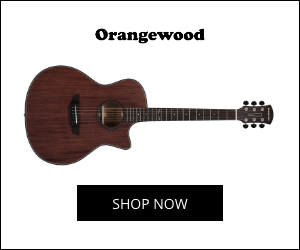 Learn To Play Weekend is a fun family weekend event and it's free! Everyone is invited regardless of age or ability. It inspires beginners to start making music and encourages those who've played in the past to pick up an instrument again.
Free lessons will be provided on a wider range of instruments than in previous years, including acoustic and electric guitars, piano, brass, violin, drums and a brand new instrument, the Venova!
There is no obligation to buy; just come along and be inspired.
And with music from Debussy to Drum'n'Bass and everything in-between booming out from all three floors of the store – it will be a unique and unmissable event.
To avoid disappointment, we encourage everyone to arrive early on Saturday and Sunday as the free places are available on a first-come-first-served basis.
Yamaha Music London
152-160 Wardour Street
Soho
London
W1F 8YA
Amazon and the Amazon logo are trademarks of Amazon.com, Inc, or its affiliates.
Please follow and like us:
You may also like...