Free Cinematic Scoring Instruments For Kontakt
This website is supported through the Amazon Associate program as well as other affiliate ads. I earn a small commission from qualifying purchases made through links on the site.
Native Instruments are already well known for their generous freebies such as Komplete Start which gives you more than 2000 studio quality sounds, 16 pro-grade synths, sampled instruments, effects, loops, and samples. More than enough to get any budding musician off to a flying start.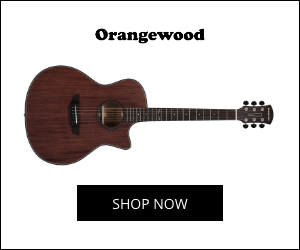 As if that were not generous enough we now have 5 free Kontakt Instruments aimed at those interested in Cinematic Scoring.
So what is on offer and how do you get them?
PALETTE PRIMARY COLORS
Red Room Audio has created a set of staple scoring tools that's well-suited to beginners, but also offers an interesting flavor for more experienced composers. Built from a generous 1.3 GB of string, woodwind, and brass samples, Palette Primary Colors boasts three dynamic layers per articulation, round-robin playback, and more. It's free to download, but we recommend you either make a small donation to the developer or consider upgrading to the full Palette library if you find this cut-down version useful
AURORROR
Dreamt up by FluffyAudio, this nightmarish library is anything but. Aurorror, built from the company's premium Aurora instrument, makes it easy to create horror-movie soundscapes and add dark undertones to any composition. With layering of up to five different sounds, Aurorror produces results that are as complex as they are creepy.
MEDICINE MAN
Boutique sample house Sonixinema's Medicine Man is a multisampled tongue drum recorded by psytrance producer Saša Dukić. It comes with over 500 MB of samples, features a dedicated 'atmospheres layer' for adding ambience, and – most importantly – it sounds fantastic.
DJEMKO
Supreme Samples' Djemko drum ensemble is an epic-sounding library based on one simple technique. Its creator pitched down a djembe and, realising it now sounded like a taiko drum, set to work deep-sampling the instrument and layering it to create this thunderous library. Don't miss the handy 'More Drums' feature, which does exactly what you think it does.
ORCHESTRAL RISE BUILDER
This one-trick-pony from Hidden Path Audio also does exactly what you'd expect – and it does it very well. Whether you need an orchestral riser to build suspense at a crucial moment in your score, or just for a unique transition in your next track, make sure to give this one a try.
Amazon and the Amazon logo are trademarks of Amazon.com, Inc, or its affiliates.
Please follow and like us:
You may also like...