Gear4Music.com 'world's fastest-growing musical instrument retailer
This website is supported through the Amazon Associate program as well as other affiliate ads. I earn a small commission from qualifying purchases made through links on the site.
York-based online musical instrument business, Gear4Music, has been heralded as the 'fastest growing music retailer in the world' by US-based industry trade publication, The Music Trades.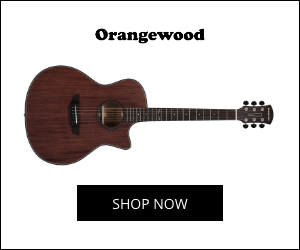 Operating from its office, showroom and distribution centre in York, Gear4Music offers a wide range of music gear and recording and studio equipment.
The company, which was established in 2003, has seen huge growth in recent years following a £3.4m investment by Leeds-based private equity firm Key Capital Partners (KCP) in 2012, which enabled it to expand its international e-commerce platform.
At the time, the company recorded sales of around £10m, but it quickly went on to complete a successful IPO in June 2015, valuing the company at £28m and raising £10.3m of cash.
It has recently reported record results with like-for-like sales increasing by 46% to £35.4m.
Peter Armitage, director of Gear4Music and partner of backer KCP, comments: "With another 190,000 new customers added in the last year alone, Gear4Music is an amazing success story and it's not surprising that it has been recognised as the fastest growing music retailer in the world.
"The business is doing phenomenally well and we are proud to have been a catalyst for its rapid growth."
[AdSense-A]
Amazon and the Amazon logo are trademarks of Amazon.com, Inc, or its affiliates.
Please follow and like us:
You may also like...