German State Theater Timișoara Upgrades With Yamaha QL Series
This website is supported through the Amazon Associate program as well as other affiliate ads. I earn a small commission from qualifying purchases made through links on the site.
The German State Theater in the Romanian city of Timișoara has a long history, nowadays staging a wide range of German-language productions – from traditional plays through to the most modern productions, festivals and cultural exchanges. The recent completion of a fully-digital audio system features a pair of Yamaha QL series mixing consoles.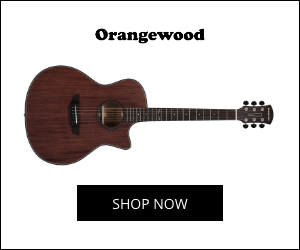 German language theatre in Timișoara goes back as far as the mid-1700s. German State Theater Timișoara was founded as a separate theatre company in 1956 and today is based on the German Theater Hall of the city's Palace of Culture – alongside the city's Opera House, Romanian National Theater and Hungarian State Theater.
In 2014 Brașov-based dB Technolight was contracted to install a Dante network throughout the German Theater Hall, with a view to progressively replacing the existing analogue audio system with completely digital solution. That process was recently completed and  features a pair of Yamaha QL series mixing consoles and R-series i/o units for Front of House and monitors.
"Quality and high performance were mandatory requirements, but the budget was also an important factor. So we needed to know that the equipment we chose would deliver those benefits and be very cost-effective," says Laurence Rippel, German State Theater Timișoara's technical manager. "We studied the available options and thought that the Yamaha QL series, which we had seen demonstrated at Yamaha's professional audio symposium at Recklinghausen, Germany, would be the best solution. We asked dB Technolight to arrange a further demonstration here in the German Theater Hall, which proved it was the right choice."
Budgets meant that the project had to be carried out in stages, so dB Technolight initially installed a Yamaha QL1 console, with Rio1608-D i/o unit, extension Ro8-D output unit and Steinberg Nuendo Live multitrack recording software. Once this system had proved its capabilities on real shows to the German State Theater's staff, the go-ahead was given to install a QL5 console, with additional Rio1608-D and Ro8-D units.
"Installing the QL1 first was important, because the German State Theater saw in a 'real world' situation that the QL series brought many benefits to its productions. It was that experience which confirmed their desire to invest in the larger QL5 and extra i/o options," says dB Technolight's Petru Hosu.
"The Yamaha QL series is a professional mixing desk at a very attractive price point," adds Laurence. "Our engineers have found them very easy to use and all of our shows are running much more smoothly than with the old analogue system. We invite other engineers to mix with them at a number of events and all have been impressed by their facilities, sound quality and straightforward user interface."
 
About
Yamaha Commercial Audio is a world leader in the manufacture and supply of professional audio products for a wide range of applications including live sound reinforcement, post production, recording, worship and broadcast.  With a world-wide presence, Yamaha's Commercial Audio subsidiaries and dealer networks provide comprehensive local services backed by a global Yamaha CA support policy.
www.facebook.com/YamahaCommercialAudioOfficial                @YamahaPAEU
[AdSense-B]
Amazon and the Amazon logo are trademarks of Amazon.com, Inc, or its affiliates.
Please follow and like us:
You may also like...