Gibson Confirm They Will Not Be Attending NAMM 2018
This website is supported through the Amazon Associate program as well as other affiliate ads. I earn a small commission from qualifying purchases made through links on the site.
One of the biggest names in the guitar world have confirmed that they will be giving NAMM a miss this year and instead focusing their attention on the Consumer Electronics Show being held in Las Vegas on 9-12 January.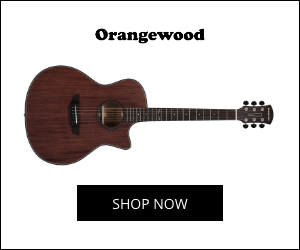 This seems to tie in with the recent statement by Gibson Brands' regarding their rather shocking announcement to end development of Cakewalk music software, where they said, "The decision was made to better align with the company's acquisition strategy that is heavily focused on growth in the global consumer electronics audio business under the Philips brand."
Along with Philips 'Gibson Brands' also have audio companies TEAC, Tascam and Onkyo in their portfolio.
The no-show this year follows their rather lacklustre appearance at Winter NAMM 2017 which really didn't feature much apart from a few new Custom models. The talk was more about what wasn't featured such as the mysterious new solid body design, which had been photographed a couple of weeks previously at CES. That guitar was eventually to appear as the Modern Double Cut and finally made an appearance at Summer NAMM 2017.
2017 also witnessed the sale of the company's Memphis factory, which itself came amid profit warnings.
Looks like it's all Vegas or nothing for Gibson then.
Keep up with the discussion on the forum here.
Amazon and the Amazon logo are trademarks of Amazon.com, Inc, or its affiliates.
Please follow and like us:
You may also like...