Guitars At MusikMesse 2019
This website is supported through the Amazon Associate program as well as other affiliate ads. I earn a small commission from qualifying purchases made through links on the site.
The annual MusikMesse show kicks off in Frankfurt on April 2nd running to April 5th 2019 it will be showcasing a wide range of musical instruments from all around the world including of course guitars. This year there will be some notable absences  from the show including Yamaha, Fender and Gibson.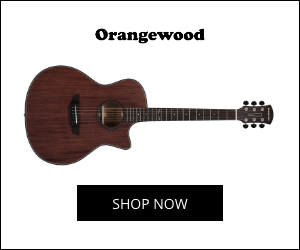 Yamaha will be at the show but are restricting themselves to a dealers only area on the first floor of Hall 4. Gibson will not be there themselves but will have a presence via No. 1 Guitar Centre Hamburg who will be taking part in the 'The World of Vintage Guitars'  and there will also be the 'Les Paul Night' on Friday evening (5 April) where the Thomas Blug All Star Band with, among others, Scorpions' guitarist Matthias Jabs will perform rock classics from three decades.
There will still of course be plenty to see at the show including a 'boutique guitar village' and exhibits from many great brands including Dowina, Furch, Martin and Hofner.
On Saturday, 6 April, Messe Frankfurt presents 'Musikmesse Plaza', a completely new event aimed specifically at music lovers where visitors can buy instruments, equipment, recordings and merchandising products directly from manufacturers and retailers.
Full details of all that is happening at this years MusikMesse can be found at https://musik.messefrankfurt.com
For more discussion on what is happening at MusikMesse 2019 head over to our forum. We would love to see you there!
Image source Messe Frankfurt GmbH / Pietro Sutera
Amazon and the Amazon logo are trademarks of Amazon.com, Inc, or its affiliates.
Please follow and like us:
You may also like...