Harley Benton Guitars Dedicated Website
This website is supported through the Amazon Associate program as well as other affiliate ads. I earn a small commission from qualifying purchases made through links on the site.
Harley Benton guitars have been making a bit of a splash over the past few years. The house brand of Thomann Music encompasses the full range of acoustic, acoustic-electric, bass, ukuleles, amps and effects.  Unlike some house brands though, Harley Benton has been more and more standing on its merits as a brand in its own right.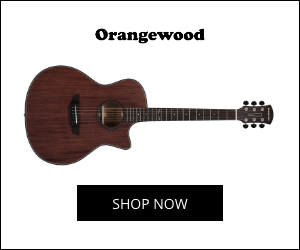 I reviewed a Harley Benton CLA-15MCE acoustic guitar back in April 2018 and was so impressed with it that I concluded at the time that it must be one of the best budget acoustics out there. Obviously other competitors have arrived since then but I would still put it high up in the best under £200/$260 lists right now.
If you are in the market for a great quality budget guitar check out the new website here https://harleybenton.com/
Visit our Facebook Group at https://www.facebook.com/groups/yamahamusicians/
Amazon and the Amazon logo are trademarks of Amazon.com, Inc, or its affiliates.
Please follow and like us:
You may also like...