Herman Li, Nico Schliemann and more complete Musikmesse's Guitar Camp line-up
This website is supported through the Amazon Associate program as well as other affiliate ads. I earn a small commission from qualifying purchases made through links on the site.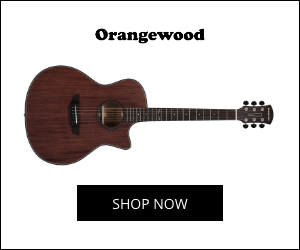 Musikmesse 2017's Guitar Camp line-up has been completed with the addition of Herman Li, Nico Schliemann, Magnus Karlsson an Marco Wriedt.
There will also be masterclasses in the Guitar College by Jeff Waters, Jen Majura and more.
Every day at the show there will be eight first-class guitarists performing for visitors in a 50-square-meter soundproof cabin.
All the artists will give their performances with original tour equipment in the 'Sweat, Blood and Tears Box' in Hall 11.0 – where visitors can get closer to these music-scene greats than they ever can at a concert.
Following their performances, the musicians will be ready and willing to sign autographs. Moreover, those with a particular interest in the guitar can attend daily master classes and workshops in the Guitar College.
Here's a bit more info about the new additions to this year's Guitar Camp:
Herman Li
Just a few days after the launch of the 'Reaching Into Infinity' Tour in 2017, the Dragonforce guitarist will stop off at Musikmesse. With his lightning technique and special effects, he has achieved fame well beyond the confines of the metal scene. His riffing and solo performance in the song 'Through the Fire and Flames', which have received almost 82 million clicks on Youtube and pushed fans of the 'Guitar Hero' video game to their limits, are now legendary.
Magnus Karlsson
Karlsson has been playing his 6-string guitar for the power-metal band Primal Fear since 2008. He has recorded four studio albums with them and played at countless concerts. He has also created something of a stir in the international metal community with his solo project 'Magnus Karlssons Free Fall' – in his published material, he has collaborated with musical greats such as Tony Martin, Joe Lynn Turner and David Readman.
Nico Schliemann
But it is not only hard rock sounds that are on the programme at the Guitar Camp: Stuttgart-born Nico Schliemann and the electropop band 'Glasperlenspiel' are among some of the great performers in the German-speaking world and have, moreover, worked with such famous acts as the Weather Girls, Gregor Meyle and Stefan Stoppok. Nico also enjoys an excellent reputation as a guitar coach.
Marco Wriedt
As a tour guitarist for Jeff Scott Soto, Marco Wriedt got to know some of the major venues in Europe. His great break as a guitarist came with the German rock band Axxis. His current group, 21 Octayne, mixes groovy hard rock with funk and prog elements. Wriedt has also made a name for himself on the music scene for his training videos on YouTube.
Already previously confirmed as attending the Guitar Camp are: Annihilator front man Jeff Waters, Evanescence member Jen Majura, blues and rock musician Dennis Hormes and legendary songwriter, studio guitarist and live performer Bruce Gaitsch.
On top of all that, Grammy winner Steve Stevens will give a unique performance especially for the Guitar Camp on Saturday 8th April.
The Guitar Camp and Guitar College programme
Guitar Camp
Wednesday to Friday (5th to 7th April)
10.00 – 10.30 – Marco Wriedt
11.00 – 11.30 – Magnus Karlsson
12.00 – 12.30 – Nico Schliemann
13.00 – 13.30 – Jeff Waters
14.00 – 14.30 – Herman Li
15.00 – 15.30 – Jen Majura
16.00 – 16.30 – Bruce Gaitsch
17.00 – 17.30 – Dennis Hormes
Saturday (8th April)
10.00 – 10.30 – Marco Wriedt
10.45 – 11.15 – Magnus Karlsson
11.30 – 12.00 – Steve Stevens
12.15 – 12.45 – Nico Schliemann
13.00 – 13.30 – Jeff Waters
13.45 – 14.30 – Herman Li
14.45 – 15.30 – Jen Majura
15.45 – 16.15 – Bruce Gaitsch
16.30 – 17.00 – Dennis Hormes
Guitar College
Wednesday to Saturday (5th to 8th April)
10.30 – 11.30 – Jen Majura
12.00 – 13.00 – Bruce Gaitsch
13.30 – 14.30 – Marco Wriedt
15.00 – 16.00 – Jeff Waters
For more information visit www.musikmesse.com
[AdSense-A]
Amazon and the Amazon logo are trademarks of Amazon.com, Inc, or its affiliates.
Please follow and like us:
You may also like...