Johnny Lloyd – Yamaha FG Red Label
This website is supported through the Amazon Associate program as well as other affiliate ads. I earn a small commission from qualifying purchases made through links on the site.
Former Tribes frontman Johnny Lloyd talks here about life, music and of course the new Yamaha Red Label guitars. He takes us inside the creative process for his debut album 'Next Episode Starts In 15 Seconds' which is available to stream on Spotify, iTunes and Amazon Music.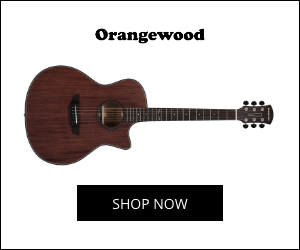 Johnny is playing one of the new Yamaha FGX3 guitars.
Inspired by Yamaha's iconic "red label" guitars of the 1960s, the new FG Red Label folk guitars blend modern inspiration with a timeless design.
Keep up to date with Yamaha Guitars:
https://www.facebook.com/YamahaGuitarsOfficial
https://www.instagram.com/yamaha_guitars
https://twitter.com/yamahaguitars
http://yamahaguitardevelopment.com/
And don't forget to drop by our forum for more discussion on the Yamaha Red Label and many more guitars. We would love to see you there!
Amazon and the Amazon logo are trademarks of Amazon.com, Inc, or its affiliates.
Please follow and like us:
You may also like...