KORG monologue Video Demo by Katsunori UJIIE
This website is supported through the Amazon Associate program as well as other affiliate ads. I earn a small commission from qualifying purchases made through links on the site.
Next-generation monophonic analog synthesizer in a vivid five-colour lineup.
Fully programmable, analog synthesis for all players; monologue is the next-generation monophonic synthesizer that shares the spirit of the acclaimed minilogue, with a completely new voice and powerful new features.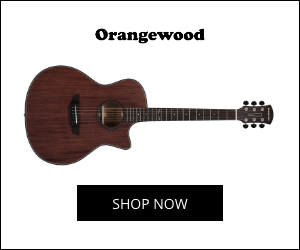 The monologue is a 25-key, fully programmable monophonic analog synthesizer with a voice all its own. While sharing its sleek layout, knob-per-function workflow and high-quality construction with the best-selling minilogue, monologue is a truly unique new synth for all types of musicians; featuring new voicing and sound sculpting abilities – at an amazing price.
The monologue's completely new filter, modulation, drive, and LFO can generate powerful basses and sharp leads, creating awesome mono sounds that showcase its single-voice design. The step sequencer has also been dramatically expanded, allowing more intuitive and more complex editing. With a lineup that gives you a choice of five eye-catching colors, this compact instrument has a strong personality to match your own.
http://www.korg.com/us/products/synthesizers/monologue/
Amazon and the Amazon logo are trademarks of Amazon.com, Inc, or its affiliates.
Please follow and like us:
You may also like...