KORG UK in association with The Stables announce Learn to Play Day on Saturday 17th March 2018 from 10 am to 4 pm
This website is supported through the Amazon Associate program as well as other affiliate ads. I earn a small commission from qualifying purchases made through links on the site.
Want to learn to play a musical instrument? Come along and get a free introductory taster lesson.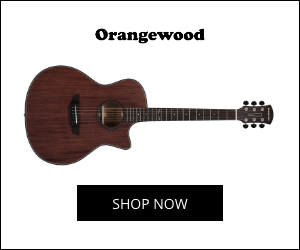 Inspired by MUSIC FOR ALL, the UK musical instrument industry charity, shares the belief that EVERYONE should have the opportunity to learn to play music.
Learn To Play Days are flagship events for the UK's MUSIC FOR ALL CHARITY, offering a free "taster" lesson on a large array of musical instruments – in 2017 over 12,000 free lessons were given to novices and musicians alike.
Many people would love to try out an instrument before committing to buy, and this is where the Stables, in association with renowned musical instrument manufacturer KORG, have come to the rescue.
There will be free taster lessons on the day allowing you to try your hand at playing keyboards, drums and guitars. Plus you can also learn some music production skills on a range of synthesizers and groove boxes.
Free taster sessions will also be offered on pBone, the world's first plastic trombone! These instruments are a lot of fun and perfect for beginners through to professionals.
Entrance is free – just come along on the day and have a go.
All attendees will be entered into a free prize draw, with the chance to win a (TM 60 TUNER/METRONOME) a must-have item for anyone learning to play a musical instrument.
KORG UK Limited is a subsidiary of KORG Japan and owns the KORG and VOX amplification brands. KORG also distribute Takamine Guitars, Mapex Drums, Paiste cymbals and Vic Firth Drumsticks.
Any children under the age of 16 must be accompanied by an adult.
Entry is free and you can get tickets here:
https://www.eventbrite.co.uk/e/learn-to … 3742965387
KORG UK, 1 Harrison Close, MK5 8PA Milton Keynes
Amazon and the Amazon logo are trademarks of Amazon.com, Inc, or its affiliates.
Please follow and like us:
You may also like...