KORG's Classic KROME Polishes Up Nicely To Become The KROME EX
This website is supported through the Amazon Associate program as well as other affiliate ads. I earn a small commission from qualifying purchases made through links on the site.
I first reviewed the KORG KROME way back in the middle part of 2014. At the time it was up against the Yamaha MOXF and Roland FA series keyboards. I really liked the KROME. It had a fantastic touch screen user interface, great sounds and a nice set of keys. The only thing it did not have was a built in audio interface and that was the main reason I chose the Yamaha MOXF as my number one keyboard at the time.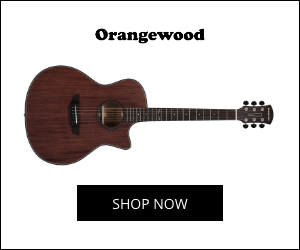 For many the lack of a built in audio interface is not a deal breaker and some would see it simply as a bonus. For me however I prefer as little clutter as possible so, if I can run everything through one usb cable I will take that every time.
So does the revamped KROME EX now have an audio interface? err…no but, it does sound great and there have been other tweaks here and there that make this version of KROME well worth considering, even up against the likes of the Uber powerful Yamaha MODX. So what makes this "expanded" KROME different from the original?
updated sound set focusing on production of modern electronic genres.
updated go-to sounds including pianos, electric pianos, and drums.
extended user bank now with over 1,500 Programs and more than 700 Combis.
completely-new grand piano.
upright piano inherited from KORG's Grandstage.
additional contemporary EDM sounds.
Check out the video below for an example of how the sounds in the KROME EX have been updated and expanded. It definitely sounds great but is it enough to convince you to buy one? Let us know on the forum.
More info from https://www.korg.com
Amazon and the Amazon logo are trademarks of Amazon.com, Inc, or its affiliates.
Please follow and like us:
You may also like...