Limited Edition Coloured Korg Keyboards
This website is supported through the Amazon Associate program as well as other affiliate ads. I earn a small commission from qualifying purchases made through links on the site.
Check out Krome in three very limited edition colors: red, blue and gold! Available at select retailers in November, 2013.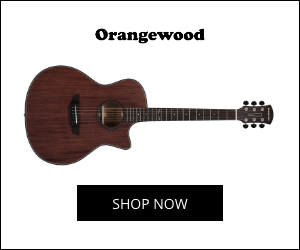 On Stage. On the Go. On Top.
Offering full-length, unlooped samples of every key for a spectacular piano sound, this new keyboard redefines your expectations for an instrument in this class. Taking its name from the Greek word meaning "color," Krome is the new standard for sonic excellence in a gigging musician's keyboard, providing a limitless palette of sound to bring vivid inspiration your music. Introducing the Krome Music Workstation.
Product Highlights:
The Korg workstation ideal for any style of piano playing
Kronos-derived full length, unlooped piano and drum sounds, plus new electric pianos designed to shine on stage
Electric pianos with eight-level velocity switching for unmatched expressive power
Clear, intuitive control with Korg's exclusive 7-inch color TouchView™ display
Drums offering separately mixable direct and ambient sounds for studio-grade quality
Drum Track plays back realistic, inspiring grooves at the touch of a button
Expertly created, in-demand sounds including 640 Programs and 288 Combinations
Powerful Effects with 5 Inserts, 2 Master, and 1 Total FX, plus per track/timbre EQ
Distinctive aluminum panel design exudes a sense of quality
USB connection to your computer, plus an SD Card slot for data storage
You can use the Krome editor to edit sounds on your computer
Available in 61, 73, and 88 key models.
In addition to Korg's well-proven workstation features, Krome features a carefully chosen selection of the top sounds available today for bread-and-butter keyboard instruments such as piano and electric piano, as well as vital and dynamic drum kits, giving you the best of the basics. These highly usable piano, electric piano, and drum sounds by themselves set Krome apart from any other keyboard in its class. With sound quality and features normally found in much more expensive instruments, Krome aspires to set a whole new value standard, and become a unique and irreplaceable partner for real-world musicians.
Korg Krome is now also available in 'Platinum' colour.
For more info on the KORG KROME please visit https://www.korg.com/uk/products/synthesizers/krome/
Also why not drop by our forum where we are currently discussion the KORG KROME. We would love to see you there!
Amazon and the Amazon logo are trademarks of Amazon.com, Inc, or its affiliates.
Please follow and like us:
You may also like...