Line 6 Event At PMT Nottingham Saturday 10th December 2016
This website is supported through the Amazon Associate program as well as other affiliate ads. I earn a small commission from qualifying purchases made through links on the site.
On Saturday 10th December, we're going to have three of Yamaha & Line 6's best clinicians in store demoing the latest synthesizers, electronic drum kits and guitar gear at PMT Nottingham.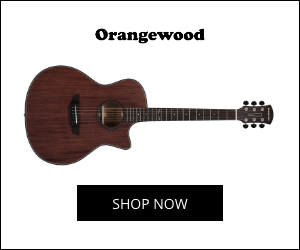 Dom Sigalas is a prominent and respected composer, an in-demand music producer and a Yamaha product specialist. If you've been dying to try out the Yamaha montage or reface synthesizers, make sure you come and try them out with product expert Dom.
Simon Edgoose is the UK's top Yamaha DTX demonstrator and will be more than happy to show to you around Yamaha's electronic drum kits. Simon also currently works with some of the biggest artists in the music industry, so if you need advice on how to improve your electronic drum set up, live or in the studio, Simon is the man to ask.
Ross Bailey is a professional guitar geek and Yamaha and Line 6 product expert. PMT Nottingham, Ross will be showing off the Yamaha Revstar guitar range and demoing the latest amplifiers and guitar gear from Line 6, including the award-winning Helix guitar effects processor! Make sure you speak to Ross on Saturday if you're a guitarist – aspiring or pro!
So make sure you come and meet product experts Dom Sigalas, Simon Edgoose and Ross Bailey at PMT Nottingham and get advice from Yamaha & Line 6's top demonstrators.
More details from PMT, 2 Marco Island, Huntingdon Street, NG1 1AR Nottingham. Tel: 0115 941 1792
http://www.pmtonline.co.uk/stores/nottingham/
[AdSense-A]
Amazon and the Amazon logo are trademarks of Amazon.com, Inc, or its affiliates.
Please follow and like us:
You may also like...