Line 6 Helix 3.0 Firmware Major Updates
This website is supported through the Amazon Associate program as well as other affiliate ads. I earn a small commission from qualifying purchases made through links on the site.
Line 6 has released Helix® 3.0 firmware for its Helix Floor, Helix LT, Helix Rack, HX EffectsTM, and HX StompTM guitar processors. It's a free update for Helix and HX hardware users. Many new 3.0 features are also available in the updated Helix Native plugin.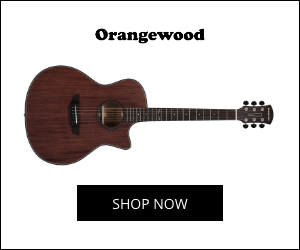 "Helix 3.0 is one of the biggest firmware updates Line 6 has ever developed for any product," says Eric Klein, Chief Product Design Architect, Line 6. "It cements our dedication to the Helix platform and ushers in all new amps, effects, and features we didn't even know Helix was capable of when it was first released."
The 3.0 updates include two new amp models, two cabs, 16 effects, plus major performance enhancements. Particularly notable are five polyphonic pitch effects designed to transparently shift even complex chords up or down two octaves.
New Models:
US Princess, based on* the Fender Princeton Reverb amp
Das Benzin Lead, based on* the Lead channel of the Diezel VH4 amp
Poly Pitch, a Line 6 original
Poly Wham, a Line 6 original
Poly Detune, Line 6 original
Poly Sustain, a Line 6 original
Poly Capo, Line 6 original, works equally well on guitar and bass
12 String, a Line 6 original 12-string guitar emulation
Horizon Drive, based on* the Horizon Devices Precision Drive pedal
Swedish Chainsaw, based on* the BOSS HM-2 Heavy Metal Distortion
Pocket Fuzz, inspired by the Jordan Boss Tone fuzz
Bighorn Fuzz, based on* the 1973 Electro-Harmonix "ram's head" Big Muff
Ballistic Fuzz, based on* the Euthymia ICBM fuzz
Horizon Gate, based on* the Horizon Devices Precision Drive's gate
Acoustic Sim, based on* the BOSS AC-2 Acoustic Simulator
Glitch Delay, an open-ended delay effect with endless creative options
Shuffling Looper, an inspiring idea generator that intelligently slices and reconfigures your loops
Stereo Imager, Line 6 original
1×10 US Princess, based on* the Fender Princeton Reverb cab
1×12 US Princess, based on* a Fender Princeton Reverb cab with an Alnico Blue speaker
All Helix and HX devices support the following enhancements:
A Favorites model list to store your custom amp and effect edits, including footswitch assignments
You can now save default settings for every amp, cab, or effect block.
Your custom settings appear every time you load the block.
Additionally, Helix Floor, Rack, and LT users now have the option to disable Path 2 for true preset spillover.
Meanwhile, the HX Stomp pedal's simultaneous block count has increased from six to eight and now includes a Command Centre menu for controlling other devices via MIDI or software via QWERTY keystrokes. And Helix Native now includes a Tuner and Gain Reduction meters.
Pricing & Availability
The Helix 3.0 firmware and Helix Native 3.0 updates are free and available now.
Download: line6.com/software
Links
Whilst you are here, why not drop by our forum, or if you prefer to join the Facebook group we would love to see you there!
Amazon and the Amazon logo are trademarks of Amazon.com, Inc, or its affiliates.
Please follow and like us:
You may also like...