Major OS Updates for Yamaha MONTAGE, MODX and CP Stage Piano
This website is supported through the Amazon Associate program as well as other affiliate ads. I earn a small commission from qualifying purchases made through links on the site.
Yamaha launched major operating system (OS) updates today to three Synthesizer product lines, integrating features, enhancements and content based on feedback from the community of synth artists.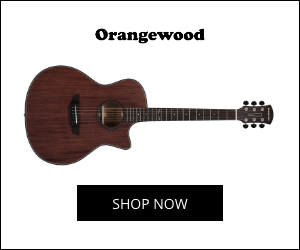 As part of the larger celebration of the 45th anniversary of Yamaha Synthesizers, the company unveiled the enhanced operating systems MONTAGE OS v3.0, MODX OS v2.0 and CP OS v1.2. These new OS versions are designed to help music makers get the most out of their instrument and take inspiration from input submitted to Yamaha by users.
The flagship Yamaha synth MONTAGE gets its sixth free OS update in v3.0, a first for any Yamaha synthesizer, and its more compact counterpart MODX takes on a similar array of added features in its v2.0 OS. The biggest new feature is a pattern sequencer, ideal for creating and playback both linear songs or pattern-based arrangements with real time arrangement control. There's also an improved synth engine, with Virtual Circuitry Modeling Mini Filter and Mini Boost effects for vintage synth-style sounds. Yamaha has also added a Wave Folder effect for adding complexity creating more experimental sounds as well as a high-speed LFO for even more creative possibilities. Improved MIDI capability with a hybrid MIDI mode makes integrating MONTAGE or MODX with MIDI gear even easier. In addition to these major new features and capabilities, MONTAGE OS v3.0 and MODX OS v2.0 both come with a collection of new Performance content created by Yamaha artists and sound designers.
OS v1.2 for the Yamaha CP stage pianos represents the second major OS upgrade for this product line. Responding to user input, Yamaha has added 30 new Voices to the CP Sub Section. The foot controller and mod lever now have more assignments and range parameters so musicians can have them work within a chosen range. Quick navigation features like LIVE SET Reset and Quick Enter have been added to streamline the CP's interface even further.
"We constantly receive great feedback from our users," said Nate Tschetter, product marketing manager, Yamaha Synthesizers. "It's great to be able to realize that input with three new OS updates. We hope these new enhancements inspire more music-making with MONTAGE, MODX and CP and look forward to helping people get the most out of their instruments."
Pricing and Availability
Yamaha MONTAGE OS v3.0 and CP OS v1.2 are currently available via free download to all MONTAGE and CP stage piano users. MODX OS v2.0 will be available via free download to all MODX users on October 25. For details see http://4wrd.it/45THOSUPDATES
Don't forget to drop by the Montage, MODX and CP sections on our forum!
Amazon and the Amazon logo are trademarks of Amazon.com, Inc, or its affiliates.
Please follow and like us:
You may also like...