Mark Mondesir Drum Clinic UK
This website is supported through the Amazon Associate program as well as other affiliate ads. I earn a small commission from qualifying purchases made through links on the site.
Mark Mondesir Drum Events continue in September 2015 with special Guest Michael Mondesir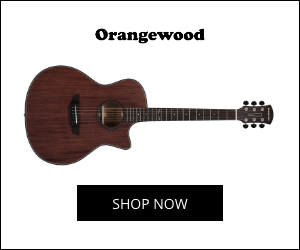 Mondesir Duo up close and personal.
Following a successful UK Clinic Tour in June, Yamaha Music Europe (UK) are proud to announce two more drum events with long standing Yamaha Drums artist Mark Mondesir featuring his special guest Michael Mondesir on Bass Guitar.
A Yamaha artist since 1998, Mark Mondesir is without doubt one of the UK's most extraor­dinary drumming talents, and has been an inspiration to many professional players today. Born in East Lon­don, Mark is largely self-taught, a surprising fact to those who witness his incredible drum independence in action. His career really took off when he turned 20 and he has since worked with an incredible line up of top artists including Courtney Pine, Julian Joseph, Kevin Eubanks, John Sco­field, John McLaughlin, Jeff Beck, The Lon­don Symphony Orchestra, Pee Wee Ellis and many more.
Dennis Chambers famously quoted Mark "A well-kept secret and probably one of the greatest drummers of our time. I have never met anyone more dedicated, Not only is Mark a great player but he is a great human being"
And special guest for these events is Mark's brother Michael Mondesir on Bass Guitar, forming a duo. A master and in his own right Michael has played with many international musicians including Jeff Beck, Ginger Baker, Billy Cobham, Bernard Purdie, Ronnie Wood, Glen Hughes, Jethro Tull and joined his brother alongside John McLaughlin and Pee Wee Ellis to name just a very few.
Like their musical style, the events will be spontaneous and expressive with lots of opportunity to ask engage with these masters in an intimate and relaxed environment. Booking is essential, for more information please contact our local dealer stores.
Mark Mondesir plays the Absolute Hybrid Maple and Michael plays the Yamaha BBN5 Classic Bass Guitar.
For more details please visit
Dates
SEPTEMBER 2015
MONDAY 7TH – DRUM DEPOT, CARDIFF, TEL: 029 2022 0120 (WWW.DRUMDEPOT.CO.UK)
TUE 8TH – ABSOLUTE MUSIC, BOURNMOUTH, TEL: 01202 597180 (WWW.ABSOLUTEMUSIC.CO.UK)
Amazon and the Amazon logo are trademarks of Amazon.com, Inc, or its affiliates.
Please follow and like us:
You may also like...