Music Production Expo 2014
This website is supported through the Amazon Associate program as well as other affiliate ads. I earn a small commission from qualifying purchases made through links on the site.
Yamaha Music UK and Steinberg join forces to Educate, Motivate and Inspire with Song Writing and Music Production workshops at the Emirates Stadium.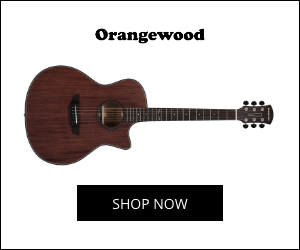 14th-15th November 2014, London
The Music Production Expo – UK's premier event for hi-tech music takes place at the Emirates Stadium on the 14th and 15th November. Bringing together exhibitors from the biggest names in music production gear, the show also plays host to a busy schedule of workshops and tutorials aimed to open up your mind and get your creative juices flowing with all things music production.

Yamaha Music UK and Steinberg will not only be exhibiting their latest gear at the event together, but their Song Writing and Music Production Workshop, having toured the UK over the past month will conclude with a session on Saturday afternoon.

The workshop, featuring critically acclaimed singer-songwriter Martyna Wren, session/touring drummer Emily Dolan Davies (Tricky, Becky Hill, Bryan Ferry, The Hours) and multi-instrumentalist/producer/Cubase expert, Andy Schrav (Peter Andre, Delta Goodrem, Paper Aeroplanes) will take place in the seminar room at the MPX show on Saturday 15th November at 2.45pm. Martyna, Emily and Andy will build and record one of Martyna's tracks from scratch and look to challenge each other and the audience as they work through valuable song writing, production and recording techniques.
Taking apart the art of song writing, Martyna will start the proceedings in an open forum discussing how she instinctively approaches the creative process behind song composition and the tools she uses to compose. This section will also focus on artistic direction and collaboration and we'll hear from Martyna on her personal experience of working with producers and session musicians.
At every stage of the workshop there will be conversations on home/project studio recordings and the equipment required to make the most of your creative space. Andy and Emily will move the session towards a challenging collaborative production environment. Andy will take a demo recording of Martyna's song and start the production shaping process with Emily providing drum advice/groove DNA and Martyna ensuring her artistic vision is maintained. There will be a strong emphasis placed on progressive mixing and making use of software based tools to help shape the song and the overall sound. Audience participation is invited so come prepared to be involved. On hand will be a tasty collection of recording kit including the latest Yamaha keyboards, drums & monitors, sE microphone & reflection filters, Steinberg software & VST plugin partners.
Yamaha are also pleased to be joined by Dom Sigalas at this years show hosting a Music Production Session on Friday @ 14.45. A prominent and respected composer and in-demand music producer with credits including National Geographic, Dom will be on hand to inspire with demonstrations and answer questions on music production and offer advice on workflow. The Yamaha MOXF synthesiser is Dom's instrument of choice and he will show how you can quickly build idea's and introduce new means of sound control using ipad apps.
For those not content with presets and a desire to dive deep into synthesis, you'll also see how powerful the Yamaha synth engine really is as big synth patches are built from scratch utilising the on-board, 8-oscillator engine. But the story doesn't stop with just creating an idea, the MOXF with its powerful integration capabilities allows slick link up to Cubase software and Dom will show how easy it is to build a complete song on the fly, even utilising the audio interface to bring in traditional instruments. So if producing music is your passion, get yourself down to this session for an unmissable event and soak up the creative atmosphere.
If you're heading to the MPX show this weekend these dedicated workshops are sessions not to be missed!

For more information and tickets please visit: http://www.musicproductionexpo.co.uk/seminars-1/
Amazon and the Amazon logo are trademarks of Amazon.com, Inc, or its affiliates.
Please follow and like us:
You may also like...