NAMM 2014: New Behringer Desktop Monitors With USB Connectivity
This website is supported through the Amazon Associate program as well as other affiliate ads. I earn a small commission from qualifying purchases made through links on the site.
Behinger Studio 50USB and Media 40USB bi-amped monitors launched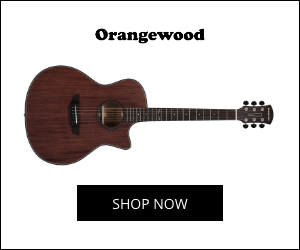 The Studio 50USB and the Media 40USB really bring out the best in music. The Studio 50USB delivers 100 ultra-clean Watts of digital sound through separately-powered drivers via a true bi-amping mode with dedicated high- and low-frequency amplifiers per enclosure. The Media 40USB delivers 40-Watts in a similarly bi-amplified configuration, making them an ultra-affordable way to upgrade any computer system to premium quality sound.
Behringer has taken great care in matching the internal amplifiers and crossover points specifically to each model's woofers and tweeters for optimal performance.
Both the Studio 50USB and Media 40USB monitors provide ultra-linear frequency response – perfect for multimedia production, or just enjoying sound from streaming media. USB connectivity eliminates the need for special cables and adapters, which makes setup a breeze, plus the speakers are magnetically shielded to work perfectly with computer monitors – even when placed in close proximity to video monitors of all types.
Flexibility is built into both the Studio 50USB and the Media 40USB. Users have the freedom to connect either a stereo TRS or RCA device to the rear panel inputs of either set of monitors – simultaneously. With its room-filling output, high-quality woofers and tweeters plus true bi-amped operation, flexible USB/analog connectivity and elegant styling – Studio 50USB and Media 40USB digital monitor speakers bring music to life!
Pricing and Availability:
The Studio 50USB and Media 40USB are available at a suggested MAP of $129.99 and $99.99 respectively
More information:
Amazon and the Amazon logo are trademarks of Amazon.com, Inc, or its affiliates.
Please follow and like us:
You may also like...