NAMM 2014: New Products From Korg
This website is supported through the Amazon Associate program as well as other affiliate ads. I earn a small commission from qualifying purchases made through links on the site.
Well it seems Korg have been very busy behind the scenes and they certainly gave nothing away when I visited them before Christmas. Still, it was worth the wait. Some fantastic new controllers kicking off with the RK-100S KEYTAR. We'll let Korg tell you the rest.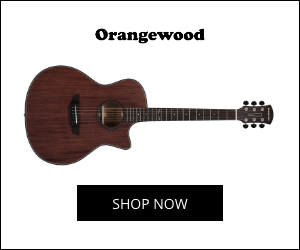 Own the Stage
It grabbed your attention on stage and never let go.A Keyboardist's performance tool that was both smart and sleek. Music may change with the times, but style and performance endure. Introducing the re-imagined KORG RK-100S
A keyboard that sets you free to perform
Appearing in 1984, the RK-100 remote keyboard broke the chains of keyboardists, setting them free to perform as they liked. With a stylish body available in four colors, it allowed the keyboard player to challenge the vocalist or guitarist for the main role on stage.
Now, thirty years later, the RK has been resurrected. Although beautiful curved surfaces have been added, the essence of the original and very popular design is unchanged. What had been a somewhat large and heavy body has been made more compact and lightweight thanks to modern components such as a slim keyboard. While the original required an external sound module, the new RK-100S contains a built-in analog modeling sound generator.
New features and functions include two ribbon controllers, an arpeggiator, and a vocoder, and there are also "favorite" buttons that allow you to register frequently-used sounds for one-touch selection. The RK-100S is your choice for smarter, more active, and more enjoyable performance.
See more at: http://www.korg.com/uk/products/synthes … vKLzc.dpuf
Also check out the new Korg UK web site at http://www.korg.com/uk/
Amazon and the Amazon logo are trademarks of Amazon.com, Inc, or its affiliates.
Please follow and like us:
You may also like...