NAMM 2014: Nord Launch Lead A1 Analog Modelling Synth
This website is supported through the Amazon Associate program as well as other affiliate ads. I earn a small commission from qualifying purchases made through links on the site.
Nord to launch the Lead A1, an Analog Modelling Synth at NAMM 2014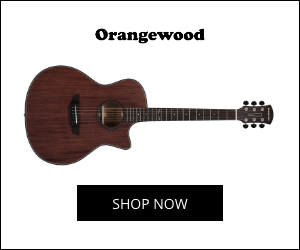 The Nord Lead A1 combines the latest modelling technology with the streamlined user interface of the critically-praised Lead 4.
Able to reproduce the character of many vintage synths with impressive accuracy, the Lead A1 is a flexible machine for stage or studio, delivering a stunningly rich and versatile sound palette.
Artist's needs were listened to in the design on the Lead A1, focusing on speed and access. The front panel design has been re-thought to make programming easy, whilst maintaining hands-on flexibility.
Each of the four slots of the Lead A1 features an independent effects processor for each of its four slots, and an acclaimed Morph function allows multiple parameters to be morphed in real time.
A variety of controls allow you to experiment with configurations and modulations, and the Lead A1 also includes the Nord Sound Manager software patch librarian.
Amazon and the Amazon logo are trademarks of Amazon.com, Inc, or its affiliates.
Please follow and like us:
You may also like...