NAMM 2014: Yamaha Tyros 5 Live Event – Friday Jan 24th – 11am PST
This website is supported through the Amazon Associate program as well as other affiliate ads. I earn a small commission from qualifying purchases made through links on the site.
Just recieved the web site address for the Yamaha Tyros 5 Live event which will take place at 11.00am PST (7pm UK/8pm West Eur) on Friday 24th Jan.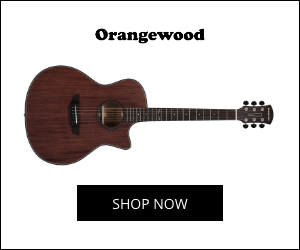 It takes the form of a conversation between Martin Harris who is Senior Manager of the Content Group for Yamaha R&D Centre London and Mark Anderson, Director of Marketing, Keyboard Division
Yamaha Corporation of America. They will be talking about the thought process behind the creation of styles on the Tyros 5 and will intersperse this with practical demonstrations.
If you can catch it I think it will be well worthwhile 🙂
URL is below, obviously not active yet but there is a countdown timer. Just bookmark and set a reminder in your calendar.
www.yamaha.com/tyros5broadcast
More about the Tyros 5
Superb sound and powerful functionality provide performance you can believe in.
In Tyros5 Yamaha has created the ultimate performance keyboard, with outstanding sounds, enhanced DSP effects, and accompaniment Styles so real it's like being backed by the world's finest musicians. The Tyros5 brings a level of authenticity like no instrument before it.
Whether sketching composition ideas, carefully crafting the perfect arrangement or delivering a memorable performance, the Tyros5 is your perfect companion.
Amazon and the Amazon logo are trademarks of Amazon.com, Inc, or its affiliates.
Please follow and like us:
You may also like...