NAMM 2019 Yamaha Live Custom Hybrid Oak series drum sets
This website is supported through the Amazon Associate program as well as other affiliate ads. I earn a small commission from qualifying purchases made through links on the site.
Yamaha today launched the Live Custom Hybrid Oak series drum sets, providing drummers with a new sonic range, from powerful attack to low fundamental tones with an emphasis for the Live Stage where sound needs to cut through.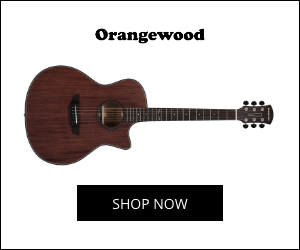 As with all of its drum sets, Yamaha undertook extensive internal research and development, consulting with a wide musical range of top Artists, to develop this new offering to the company's drum set lineup.
Employing its hybrid shell construction from the highly acclaimed PHX series, the drum set's 7-ply shells are constructed with a phenolic ply between the oak plies, giving players more tone, sustain and dynamic range. In addition the Bass Drum has been enhanced by cutting unnecessary frequencies and boost low tones with an internal weight design. This new process introduces internal weights strategically placed inside the bass drum, to provide a stronger low-end and punch. Other features include the YES III Tom Mount, to allow the shells to vibrate more freely, durable dark chrome lugs and hoops, and Remo US heads.
The Live Custom Hybrid snare drums include high carbon steel 25-strand snare wires in the 14" x 5.5" edition. The hybrid shells, designed for this snare, allow for maximum protection and sensitivity, adding to that impressive cutting tone that Yamaha Oak Shells have been known for since the Oak Custom Series was released over 15 years ago.
The series features five new unique Uzukuri finishes: UZU Ice Sunburst, UZU Magma Sunburst, UZU Natural, UZU Earth Sunburst and UZU Charcoal Sunburst. The traditional Japanese "Uzukuri" finishing process creates a beautifully textured surface by carving only the softer grain of the wood with a brushing technique.
"The Live Custom series has been an amazing success for Yamaha Drums, the first drum set to be made in our state of the art Xiaoshan factory". Gavin Thomas – Drums Product Manager Yamaha Europe UK explained "As a result we have developed the design even further to enhance the characteristics of OAK and deliver more sound character to the drummer on Stage. With a striking style which complements its distinctive sound we are sure this powerful combination will stand out from the crowd"
UK Pricing and Availability (Tentative)
Yamaha Live Custom Hybrid Oak drum set (22 x 18, 10 x 7.5, 12 x 8, 16 x 15)
SRP £2928 inc VAT
Available March/April 2019
Live Custom Hybrid Oak snare drum (14 x 5.5)
SRP £532 inc VAT
Available March/April 2019
More info from https://uk.yamaha.com
While your here why not follow the discussion and let us here your comments over on our forum? We would love to see you there!
Amazon and the Amazon logo are trademarks of Amazon.com, Inc, or its affiliates.
Please follow and like us:
You may also like...