Native Instruments – Win custom Native Sketches hardware!
This website is supported through the Amazon Associate program as well as other affiliate ads. I earn a small commission from qualifying purchases made through links on the site.
Grab a free pack of 190+ loops and samples from Native Sketches artists, use them to create a sketch of your own, then upload the result to MetaPop. The two best entries will take home a one-off MASCHINE or KOMPLETE KONTROL S49, KOMPLETE 11 ULTIMATE, and a £170 voucher for the NI Online Shop.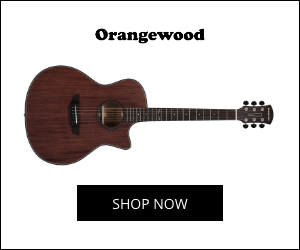 Native Sketches is a celebration of quick creativity and sonic craftsmanship – a simple challenge issued to up-and-coming beatmakers: Create a short musical idea using Native Instruments sounds and plug-ins.
To celebrate the release of the second season – featuring Stwo, TRAKGIRL, Sega Bodega, Ivy Lab, and more – MetaPop has teamed up with NI to give you the chance to remix the sounds of season two, and win some highly limited MASCHINE and KOMPLETE KONTROL hardware.
To be in with a chance of winning, just grab the free Native Sketches sample pack – 190+ loops and one-shots direct from the sketches themselves – and get creative. Two winners will take home a truly unique Native Sketches KOMPLETE KONTROL S49 or MASCHINE, KOMPLETE 11 ULTIMATE, and a $200/€200 voucher to spend in the NI online shop.
The rules are simple:
– Tracks should be at least two minutes long.
– Submissions must include sounds from the Native Sketches sound pack.
– Any musical style or genre is welcome.
– Please don't use any material to which you do not own the copyright.
– The Native Sketches team will pick the winning track based on a combination of creative and technical factors.
The competition is open until May 24, 2018. Winners must be prepared to show project files, if necessary.
GRAND PRIZE
$2,000+ total value
– Komplete Ultimate 11 ($1199)
– Custom Sketches Komplete S49 ($599) OR Custom Sketches Maschine MK3 ($599)
– A Native Instruments online shop voucher ($200/€200)
Amazon and the Amazon logo are trademarks of Amazon.com, Inc, or its affiliates.
Please follow and like us:
You may also like...