Native Meetups: Free Native Instruments events for the music in you
This website is supported through the Amazon Associate program as well as other affiliate ads. I earn a small commission from qualifying purchases made through links on the site.
CONNECT, COLLABORATE AND SHARE KNOWLEDGE, WITH NATIVE INSTRUMENTS
SHAPE THE FUTURE OF MUSIC AT A NATIVE MEETUP
Native Meetups provide a space to connect with other NI users, share knowledge, learn music production techniques, and get hands-on with the latest gear. Events are held throughout the year at state of the art music schools and venues with a range of schedules to kick-start your music making.
Expect exciting, and informative workshops programmed by our growing community of users and certified trainers. Native Meetups welcome all budding producers, experienced musicians and those wishing to improve their music-making skills.
Come along and find out how you can be part of your local NI user community, and help shape the way it works.
Keep up to date with the latest Native Meetups information by joining the Native Meetups UK Facebook group. From there, you can join a local group. Native Meetups UK Facebook Group
Date
Where
Registration
October 6, 2018
Havant and South Downs College
College Rd, Widley, Waterlooville PO7 8AA
REGISTER HERE
October 7, 2018
London Point Blank Music School
26 Orsman Road, London N1 5QJ
REGISTER HERE
October 7 2018
dBs HE Centre
17 St Thomas St, Bristol BS1 6JS
REGISTER HERE
October 7, 2018
ReadiPop
35 Milford Road, Reading, RG1 8LG
REGISTER HERE
October 9, 2018
School of electronic Music
Bexley Chambers, 1-3 Bexley Square, Manchester M3 6DB
REGISTER HERE
For more information on Native Meetups check out https://www.native-instruments.com
Why not drop by our forum where you will find many Native Instruments users and discussion about all sorts of music gear and software. We would love to see you there!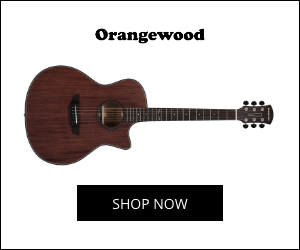 Amazon and the Amazon logo are trademarks of Amazon.com, Inc, or its affiliates.
Please follow and like us:
You may also like...