New Yamaha PSR-SX900 – The PSR Evolved!
This website is supported through the Amazon Associate program as well as other affiliate ads. I earn a small commission from qualifying purchases made through links on the site.
Yamaha's PSR range of keyboards have been popular around the world for decades. And for many keyboard players a PSR will have been the first step on their musical journey. Indeed my own first real interest in keyboards started with a PSR 70 way back in 1985. Basic by today's standards it was quite impressive for the time.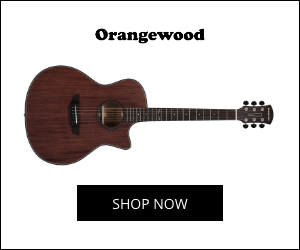 Of course we have come a long way since then and the PSR range has grown and developed year by year. Today's PSR is a sophisticated arranger keyboard lineup right from the entry level through to the new top end PSR-SX.
So, what is the PSR-SX? Some are calling it a "mini Genos" but for me Genos is a separate product line that, yes certainly sits at the top of the arranger keyboard tree but is in a class of its own. There are of course influences from Genos in the new PSR-SX as tech tends to filter down over time but but these keyboards are very firmly in the PSR family.
The Spec:
7-inch colour touch screen.

Revo Drums technology.

Over 500 styles

Two USB ports (one on the front and the back).

Joystick in place of mod and pitch bend wheels.

6 assignable buttons under the display.

Playlist feature.

Two continuous controllers working in Live control mode.

Chord Looper function.

Samples memory 1 GB.

4GB Internal memory.

Ability to register in mp3 and wav format.

Sound system 10 W + 2 x 15 AMP.

SUB Output.

Weight: approx 12 kg.

Price $2700
Available end of September.
Of course that is not the full spec. We don't have that yet but I think it is a good indicator of what sort of keyboard the PSR-SX900 is going to be. There are also two other models further down the range. The PSR-SX700 priced at around $2100 and the PSR-SX300 which we don't have a price for but should be well below $2000. So none of these are cheap options of course but they do pack in a lot of features for the money.
Check out the videos below for a flavour of what the new Yamaha PSR-SX is all about.
For more info why not join the discussion on our forum? We would love to see you there!
Amazon and the Amazon logo are trademarks of Amazon.com, Inc, or its affiliates.
Please follow and like us:
You may also like...