New Yamaha YC88 and YC73
This website is supported through the Amazon Associate program as well as other affiliate ads. I earn a small commission from qualifying purchases made through links on the site.
New additions to the YC series offer a choice between different key action types while retaining the original's rich features.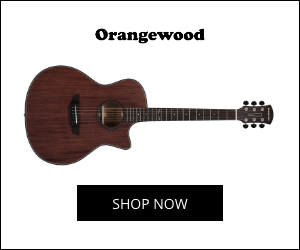 Following the success and critical acclaim of the YC61 as well as numerous inquiries from musicians around the world, Yamaha expands the YC range by two new models: YC88 and YC73. The YC88 features an 88-key Natural Wood Graded Hammer action keyboard for a grand piano inspired playing style. The YC73 uses Balanced Hammer Standard action to replicate the feel of classic electric pianos. Both new models offer a large variety of sounds from organs to synthesizers by integrating three sound engines: VCM, FM, and AWM2. Combined with sound effects and layering options, the sonic versatility of the new instruments is impressive. Intuitive direct controls and connectivity options for second manuals, switches, and pedals add to the comprehensive flexibility. Constant updates will expand on this basis even further. 
YC88 for pianists, YC73 for keyboardists
With YC88 and YC73, Yamaha expands the YC series not just in size, but also in scope. While the inaugural model YC61 was clearly aimed at organ players who enjoyed some sonic flexibility, YC88 and YC73 retain the drawbar controllers but couple them with different types of key action. The YC88 features a Natural Wood Graded Hammer action keyboard (NW-GH3), imparting a sense of grand piano sophistication to the instrument. The YC73 employs Balanced Hammer Standard action, positioning it closer to electric pianos and hence addressing demanding keyboardists first and foremost. With this line-up, the YC family offers the perfect model for every taste and preference. 
Versatile sound excellence: organs, pianos, synthesizers
While the distinctive drawbar controllers and the waterfall keyboard of the original Yamaha YC61 may lead to the conclusion that YC is a series of organs, the instruments go far beyond this category. Just like the YC61, the new YC88 and YC73 do provide a large number of organ sounds, but they also feature grand and upright pianos and synthesizer voices. The key to their versatility lies in the YC models' multiple sound engines: Yamaha combines the proprietary Virtual Circuitry Modeling (VCM) technology with FM synthesis and AWM2 sampling to create a plethora of authentic, captivating, and utterly creative sounds for all occasions. 
Sound shaping and special effects
Each of the numerous voices provided by Yamaha YC88 and YC73 can be edited and altered in a number of ways. First, there are the adjustments that can be made in the tone generator section itself, influencing the basic sound as created by the respective engine. Secondly, there are sound-shaping options like pre-drive for the organ section as well as various insert effects, reverb, and a master equalizer for all sections. Finally, different voices can also be layered to achieve even more depth. 
Direct access and intuitive controls
When designing the YC series surface, Yamaha put particular emphasis on fast and intuitive controls. Every important parameter is realized in the form of a button, switch, or knob on the panel of the YC88 and YC73. This immediate direct access eliminates the need to navigate through complex menus and sub-menus or switch to an edit mode in order to make adjustments to the sound setup. The digital display will still provide precise information on the values set by the hardware knobs, introducing digital accuracy into what feels like analogue controls.
Two manuals and straight recording: comprehensive connectivity
While the Yamaha YC88 and YC73 can be switched and split to control two different manuals of a chosen instrument, some players and particularly organists might prefer to add a second manual for immediate and simultaneous access. A dual-manual setup can be easily realized by connecting a second keyboard via MIDI and configuring it to control either the upper or lower manual as desired. Further connectors enable the use of footswitches and foot controllers to assign parameters like sustain, volume, filter frequency and more. An integrated audio and MIDI interface allows for direct recording with the included Steinberg Cubase AI or other music production software. 
Staying up to date: YC expandability
While the Yamaha YC88 and YC73 include everything discerning organists and keyboardists may need, modern times require flexibility and adaptability. For this reason, Yamaha has equipped the YC series with the new update system introduced with the CP series. Regular updates provide additional features, sounds, and optimisations. This open, updatable structure allows for a long product lifespan – the YC88 and YC73 adapt to new requirements. 
Prices and availability
Yamaha YC88 and YC73 will be available from 15th January 2021.
The SRP (incl. VAT) is £3134.00 for the YC88 and £2463.60 for the YC73.
Whilst you are here, why not drop by our forum, or if you prefer to join the Facebook group we would love to see you there!
Amazon and the Amazon logo are trademarks of Amazon.com, Inc, or its affiliates.
Please follow and like us:
You may also like...