Nick Reinhart Demos the Fender American Professional Jazzmaster and Jaguar
This website is supported through the Amazon Associate program as well as other affiliate ads. I earn a small commission from qualifying purchases made through links on the site.
Even when he's not blurring genre lines with his band Tera Melos or pushing boundaries in the studio with Death Grips, you'd be hard pressed to find multi-instrumentalist Nick Reinhart far out of reach of his guitar. Join him as he checks out the new Fender American Professional Jazzmaster and Jaguar.

A direct descendent of the guitar that powered underground music from the late '60s to today, the American Professional Jazzmaster is ready to lend its unique sound to any artists' vision. Developed by longtime pickup guru Michael Frank, Fender's brand new V-Mod Jazzmaster pickups kick out hot, vintage-inspired tone with plenty of punch and definition, while the new treble-bleed tone circuit lets your tone shine through at any volume.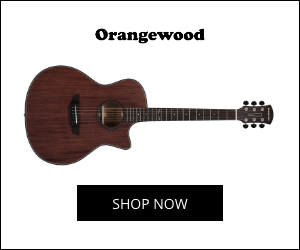 An eye-catchingly adventurous design, the Jaguar's delightfully off-kilter aesthetics and unique sound made it a darling of underground artists from the '70s to today. Featuring brand-new V-Mod pickups and an improved tremolo with screw-in arm and bridge that incorporates brass Mustang saddles to stabilize the strings, The American Professional Jaguar has been updated with modern features and materials to give today's professional players the clear and punchy tone they have always been looking for.
Learn more about the new American Professional series at Fender.com
[AdSense-A]
Amazon and the Amazon logo are trademarks of Amazon.com, Inc, or its affiliates.
Please follow and like us:
You may also like...