One Of The Best Music Stores In The World – Yamaha Music London
This website is supported through the Amazon Associate program as well as other affiliate ads. I earn a small commission from qualifying purchases made through links on the site.
There are a lot of great music stores in the world but in my opinion there are none so impressive as Yamaha Music London. The store is located in the heart of London's Soho district at 152-160 Wardour Street just around the corner from the legendary Ronnie Scott's Jazz Club. Set over 4 floors covering just about every type of musical instrument that Yamaha produces, it is a "must see" destination for all musicians visiting London.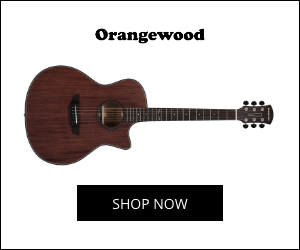 Whether your interest is in Guitars, Amps, Synths, Drums or Technology Yamaha Music London is your one stop shop for all your music gear. And if you are a lover of acoustic pianos you simply must check out the incredibly impressive 'Piano Hall' where you will find acoustic pianos to suit all players. From the Yamaha CX Series and the Bösendorfer Special Edition models to quality upright pianos for the beginner (such as the Kemble K113) or Yamaha b Series they are all there for you to test and try out.
But Yamaha Music London is much more than just a "music store" it is also a live music venue. There are two fully equipped stages in store and a recital room. Events and workshops are held throughout the year such as the 'Hands-On With Yamaha Synthesizers" events with synthesizer specialist and master producer Dom Sigalas. These are one-to-one sessions on synthesis, synths and how they can fit into your band, studio or production workflow. Keep an eye on the store website for details of upcoming events.
For more info visit https://www.yamahamusiclondon.com
► FACEBOOK: https://facebook.com/YamahaMusicLondon
► TWITTER: http://twitter.com/YamahaMusicLDN
► INSTAGRAM: @YamahaMusicLondon
► PINTEREST: https://uk.pinterest.com/yamahamusicldn
Yamaha Music London
152-160 Wardour Street
Soho
London
W1F 8YA
Whilst you are here why not drop by our forum where you will find more news, reviews and info about Yamaha music gear and so much more. We would love to see you there!
Amazon and the Amazon logo are trademarks of Amazon.com, Inc, or its affiliates.
Please follow and like us:
You may also like...