Percussionists Jeffrey Moore and David Stanoch Receive 2018 Yamaha Legacy in Education Awards
This website is supported through the Amazon Associate program as well as other affiliate ads. I earn a small commission from qualifying purchases made through links on the site.
Yamaha Corporation of America has announced the two recipients of the 2018 Yamaha Legacy in Education Awards: Jeffrey Moore, Dean of the College of Arts and Humanities at the University of Central Florida (UCF) and David Stanoch, a versatile drum set artist and educator with more than 30 years of experience teaching and performing worldwide. The two were honoured for their impact on percussive arts and music education during a Yamaha gathering at the Percussive Arts Society (PAS) International Convention in Indianapolis on November 16.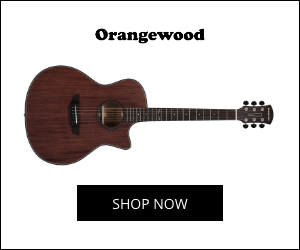 Jeffrey Moore joined UCF in 1994 as the university's first full-time percussion professor. Prior to his current role as dean, Moore served as the founding director of the School of Performing Arts and chair of the UCF Music Department. During his music and teaching career, Moore has been involved with more than 60 literary and music projects as an author, composer or arranger, and is an international performer, lecturer, clinician and soloist. He is currently on the PAS Board of Advisors.
A student of masters Elliot Fine, Alan Dawson, Max Roach, Jeff Hamilton, Chad Wackerman and others, David Stanoch has built an eclectic musical reputation performing with myriad artists from the worlds of jazz, rock, R&B, Broadway, motion picture and television. He served on the faculty of McNally Smith College of Music for nearly 30 years and is on the PAS Drum Set Committee. As an author, his drum set method book, "Mastering the Tables of Time, Vol. I," was released to instant critical acclaim in 2008, including a PAS review proclaiming, "This book should become one of the perennial methods for drumset."
"Jeff and David have inspired and moulded the lives of thousands of percussion students over the course of their careers," says John Wittmann, director, Artist Relations and Education, Yamaha Artist Services Indianapolis. "Working with such gifted artists as Jeff and David helps Yamaha form programs and continues to serve music education in the U.S."
For more information, please visit http://usa.yamaha.com
Don't forget to drop by our forum for more Yamaha news and reviews! We would love to see you there.
Amazon and the Amazon logo are trademarks of Amazon.com, Inc, or its affiliates.
Please follow and like us:
You may also like...