Sam Swift named winner of Yamaha's #FUTUREBEAT '17
This website is supported through the Amazon Associate program as well as other affiliate ads. I earn a small commission from qualifying purchases made through links on the site.
16-year-old Sam Swift from Southampton has been named as the winner of #FUTUREBEAT '17, Yamaha's national drumming competition for under 18s.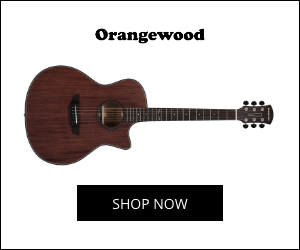 The competition attracted over 150 video entries from which 50 regional finalists were selected for the chance to play live at five regional finals, in front of capacity audiences at Yamaha Drum Dealer partners Drum Depot – Cardiff, PMT Birmingham, PMT Nottingham, Drummers Only – Glasgow, and PMT Romford (London).
Five regional winners were rewarded with a Yamaha Recording Custom Series snare drum, a place in the Grand Final, and chance to win the just released Yamaha Tour Custom Drum Kit worth over £2,000.
The five Grand Finalists took centre stage in the Live Room at Yamaha's UK headquarters in Milton Keynes, each performing sections solo, with accompaniment to track, and in a 3 piece live band with Yamaha artists Andy Jones (Van Morrison, Cliff Richard, James Ingram) on guitar and bassist Phil Laughlin (Rick Wakeman). Judging criteria included groove, timing, technique, versatility and expression.
Prior to their performances Iestyn Jones (16), Sam Heeley (17), Sam Cooper (15), Daniel Gordon (16) and Sam Swift received a mentoring session with each of the esteemed judges comprising Yamaha Drum Artists Steve White (Paul Weller, The Who, Ian Dury, Jon Lord), Andrew Small (Kylie Minogue, Massive Attack, Moloko) and Mikey Sorbello (The Graveltones). This offered a truly unforgettable experience for the hugely talented young drummers to hone their grooves and learn from the professionals. Treating the judging panel and invited industry audience to some truly outstanding drumming, they left the judges with the unenviable task to choose a winner.
Announcing their unanimous decision, Steve White said: "The standard has been quite incredible and what we have seen today is five extremely talented young drummers that I am pretty much convinced will all, if they choose, find a career in music if that's what they're prepared to put their efforts into. We sincerely wish you all the best and hope you got something out of the day and also the establishment of this relationship with Yamaha, because believe me this is one company that really does take onboard and look to nurture talent in this country."
Andrew Small commented: "It was really inspiring to see such a talented group of young drummers perform in the #FUTUREBEAT final. The maturity and musicianship they all displayed over the course of the day was extremely impressive."
Mikey Sorbello added: "As a young musician it is so important to have something to strive for, it's what creates great musicians. #FUTUREBEAT is not only an investment in future of drummers but all the family's involved. It was an inspiring day for all of us."
Along with this year's judges, other professional drummers who have supported and contributed to the success of #FUTUREBEAT include Troy Miller (Amy Winehouse, Laura Mvula), Donavan Hepburn (Take That, Adele, E.L.O) and George Daniel, drummer for chart-topping rock band, The 1975.
A delighted Sam Swift who began learning drums at age eight stated: "Thank you so much to Yamaha for organising #FUTUREBEAT '17 and the judges for sharing their knowledge with me. It has been an incredible experience playing in front of the professionals and along side the other competitors. Drumming will always be a major part in my life and this competition has encouraged me further to pursue playing the drums as a career."
Yamaha's Drum Product Marketing Manager Gavin Thomas commented: "When we started #Futurebeat we hoped that we could connect with our customers more, what actually happened is way beyond our expectation. The appetite for #Futurebeat is clear due to the opportunities it creates throughout the process from showcasing videos to the Industry, playing in front of an audience, to meeting Professional Drummers.
"In just 2 years we have provided a platform for over 100 drummers to perform live. It has been wonderful to meet everyone involved and witness at first hand such brilliant drumming.
"I would sincerely like to thank all our participating Drum Dealers and Judges for dedicating their time and energy on this fantastic project."
Amazon and the Amazon logo are trademarks of Amazon.com, Inc, or its affiliates.
Please follow and like us:
You may also like...