Spectrasonics Release Major 2.5 Update To Omnisphere Plus Hardware Integration!
This website is supported through the Amazon Associate program as well as other affiliate ads. I earn a small commission from qualifying purchases made through links on the site.
Spectrasonics have announced the release of a major update to their flagship software synthesizer, Omnisphere®. With this new update Omnisphere becomes the first software synth in the world to offer a Hardware Synth Integration feature. This transforms over 30 well-known hardware synthesizers into extensive hands-on controllers that unlock Omnisphere's newly expanded synthesis capabilities. This new feature makes using Omnisphere feel just like using a hardware synth!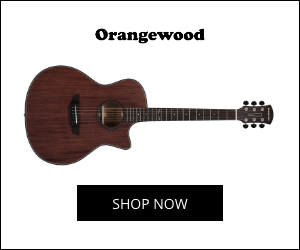 As well as hardware synth integration free update also features a newly announced hi-resolution interface, support for Windows Multitouch, new Granular Synthesis capabilities and a stunning new sound library of over 1000 brand new sounds, bringing the total number of included sounds to over 14,000.
"Since the beginning of computer-based music, the biggest limitation of software synthesizers has been the lack of physical interaction. It's hard to beat the immediacy of a physical synthesizer that you can touch! We are very excited to be able to finally eliminate that problem by utilizing the world's finest hardware synthesizers to fully control Omnisphere." said Eric Persing, President of Spectrasonics. "We've never felt that the worlds of software and hardware synths should be divided into different 'camps'. Our virtual instrument users can now experience the joy of the hardware synth workflow and hardware synth users can now fully expand their capabilities into the vast sonic world of Omnisphere!"
Omnisphere 2.5 key features:
Hardware Synth Integration!
New Hardware Library adds over 1,000 new patches for all users:

Over 14,000 Sounds total now included

Vastly Expanded Synthesis:

Four Layers per patch
Doubled Mod Matrix
Over 100 New Wavetables
New State Variable Filters
8 LFOs, 12 Envelopes

New Hi-res, Resizable Interface
New Granular Layout
Improved Live Mode Page
New Shared Signal Path routing
New System Tuning/Scale functions
Windows Multitouch support
FREE for all Omnisphere 2 users!
Pricing and Availability:
Omnisphere 2.5 is a free upgrade for all registered Omnisphere 2 users. For new users, it's available here to download for $499, and for Omnisphere 1 users $249 to upgrade.
Full info available here
Also why not drop in our our forum for more discussion on Omnisphere 2.5 as well as many other soft synths and music gear in general.
Amazon and the Amazon logo are trademarks of Amazon.com, Inc, or its affiliates.
Please follow and like us:
You may also like...