Steinberg Cubasis 2.3 Sale – 50% Off Until December 8th 2017
This website is supported through the Amazon Associate program as well as other affiliate ads. I earn a small commission from qualifying purchases made through links on the site.
Now is your chance to grab the latest iteration of Cubasis for iPad, version 2.3, at an exceptionally low price. Enjoy using studio-grade music production tools paired with unrivalled ease of use, alongside brilliant new features that deliver a unique music creation experience wherever you are.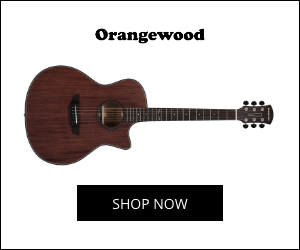 This special deal is valid until December 8, 2017!
What Is Cubasis?
Cubasis — A new world of recording

Cubasis 2 continues setting standards in iPad-based music production. Be it a simple song idea or the next musical masterpiece — Pushing boundaries with straightforward, touch-optimized tools in respects to recording, editing, mixing and sharing music at a tap comes to reality with Cubasis 2 featuring real-time time-stretching and pitch-shifting, new effects, refreshed MIDI editor and massive instrument refills plus many more newbies.
Familiar Cubase look, feel and project compatibility
Cubasis features the famous Cubase looks, which, once the award-winning app is launched, make you feel home right away. Designed by musicians for musicians with a steady focus on its usability and straightforward workflows, Cubasis utilizes the iPad's versatility and supports standardized multitouch gestures that make it popular moreover truly speeding up your workflows. The ease of use that has made Cubase the world's most advanced music production system has been reinvented to perfection for iPad-use with Cubasis. Not only is the look similar to its bigger brother, Cubase, but also can Cubasis projects be handed over to it.
The stage is yours
Cubasis is the best iOS-app to produce multitrack audio recordings as well as MIDI-based music thanks to its vast number of built-in instrument sounds and versatile performance options.
For more info visit https://www.steinberg.net/en/products/mobile_apps/cubasis/start.html
Don't forget to drop by the forum if you have any questions!
Amazon and the Amazon logo are trademarks of Amazon.com, Inc, or its affiliates.
Please follow and like us:
You may also like...