Steinberg in conjunction with Line 6 Introduce The Guitar Recording Kit
This website is supported through the Amazon Associate program as well as other affiliate ads. I earn a small commission from qualifying purchases made through links on the site.
Steinberg has announced The Guitar Recording Kit, now available in selected countries around the world.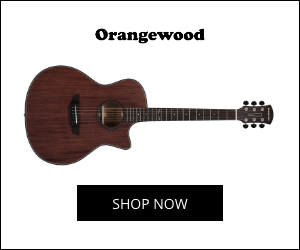 The Guitar Recording Kit provides a complete music recording solution tailored to the needs of the guitar player. In cooperation with Line 6, this hardware and software bundle consists of the UR22C USB audio interface, the Line 6 Helix Native guitar plug-in, the latest version of the Cubase Artist music production system, the Cubasis LE sequencer app plus guitar cable and picks.
Features
The Helix Native guitar plug-in by Line 6 features accurate recreations of vintage and modern amplifiers, speaker cabinets, microphones, and effects, as well as extensive signal-routing capabilities.
The UR22C houses two TRS/XLR combo inputs, two TRS outputs, MIDI I/O plus one separate headphone output. The two D-PRE mic preamps provide phantom power for condenser microphones. Other highlights are latency-free hardware monitoring, a sampling rate of up to 192 kHz at a 32-bit resolution. With its high-impedance input, electric guitars connect directly to the UR22C to feed into the Helix Native guitar plug-in.
Cubase Artist is based on the same technologies offered within Steinberg's award-winning advanced music production system, Cubase Pro. Cubase Artist includes virtual instruments plus an array of audio and MIDI tools for recording and production.
Cubasis LE is a multi-touch sequencer app for recording, editing and mixing on iOS handheld devices.
The Guitar Recording Kit also includes a five-meter, textile-coated guitar cable plus five Steinberg-branded guitar picks.
Steinberg's Senior Marketing Manager, Stefan Schreiber, commented: "Together with Line 6, we've been able to deliver something very special: The Guitar Recording Kit combines first-class components bespoke to the needs of guitar players, allowing them to record their music at home."
Availability and pricing
The Guitar Recording Kit is available from resellers in selected countries for a limited time. Time of availability will vary according to the region. The suggested retail price is 449 euros, including German VAT.
Key features
• A complete hardware and software bundle that includes everything you need to start recording and producing your guitar and your music with your computer
• UR22C 2 x 2 USB 3.0 audio interface with 2 D-PRE Class-A mic preamps and 32-bit/192 kHz support, Hi-Z input for direct recording of guitar, MIDI in and out and iOS connectivity
• 2 analog combo inputs (1 Mic/Hi-Z and 1 Mic/Line), 1 separate headphone buses with individual outputs
• Latency-free DSP-powered monitoring with REV-X reverb, Channel Strip and Guitar Amp Classics (VST 3 plug-in version also included)
• Cubase Artist 10.5 music production system with a range of proven editing and sequencing tools based on the same core technologies used and appreciated by musicians around the world
• Award-winning 64-bit floating-point Steinberg audio engine with up to 192 kHz, 5.1 surround, flexible routing and full-automatic delay compensation
• Comprehensive set of 8 outstanding instruments, including HAlion Sonic SE 3, Groove Agent SE 5, Padshop, Retrologue 2 and LoopMash 2
• Helix Native guitar amp suite with highly acclaimed guitar and effects processor in a plug-in format
• 5m guitar cable the perfect base for recording with a guitar and five guitar pics
• Cubasis LE mobile music production application, designed for quick and easy operation and makes recording, editing and mixing with the iPad a breeze
Links
Product page: www.steinberg.net/urseries
YouTube channel: www.youtube.com/audiointerfaces
Whilst you are here, why not drop by our forum, or if you prefer to join the Facebook group we would love to see you there!
Amazon and the Amazon logo are trademarks of Amazon.com, Inc, or its affiliates.
Please follow and like us:
You may also like...