Steinberg Launches Padshop 2 Granular and Spectral Synthesizer
This website is supported through the Amazon Associate program as well as other affiliate ads. I earn a small commission from qualifying purchases made through links on the site.
The granular and spectral synthesizer, Padshop 2, is Steinberg's latest achievement in designing a stunning and unique-sounding virtual instrument.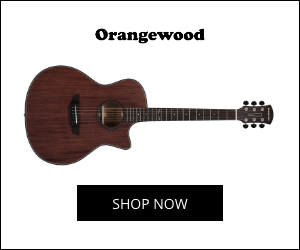 Steinberg have announced the immediate availability of Padshop 2, an updated, redesigned version of the original Padshop granular synthesizer.
Padshop is known for its granular synthesis and lovely crafted user interface. Padshop 2 now boasts two sound engines, introducing a spectral oscillator next to its granular oscillator. Together, sound design has never been more exciting, allowing users to import and intricately redesign samples. Padshop 2 now also includes an arpeggiator to create melodic sequences, an EQ with four bands, an ensemble effect and phaser, plus further additions to its global reverb. With more than 100 new presets and samples, version 2 counts more than 570 presets, ideal for quick results, while the 570 pre-produced samples let users delve into the power of Padshop.
Padshop 2 is available as VST, AU and AAX compatible plug-in and standalone instrument, but it is also included in Cubase Pro 10.5, Cubase Artist 10.5 as well as the Absolute 4 VST collection.
Senior Marketing Manager Florian Haack commented: "We've really put a lot of effort in this iteration to take Padshop to the next level. With more sounds, new effects and the included arp, Padshop 2 is already a major update. Now factor in the spectral oscillator alongside the already included granular oscillator and the possibilities of sound creation are simply mind-blowing."
Availability and pricing
Padshop 2 is available as download through the Steinberg Online Shop for US $129. The
update from Padshop Pro is US $29.99 and the update from Padshop is US $39.99. 
Padshop Pro will be discontinued to streamline the product range of Steinberg instruments.
New feature additions
Second synth engine: Spectral Oscillator

More than 100 new presets and samples

New arpeggiator, filters and effects

New enhanced modulation section

Refreshed design
Links
Electronic press kit: www.steinberg.net/epkpadshop2
Product page: www.steinberg.net/padshop
YouTube channel: www.youtube.com/vstinstruments
Amazon and the Amazon logo are trademarks of Amazon.com, Inc, or its affiliates.
Please follow and like us:
You may also like...